EXPERIENCED BY ROUVEN LESKOW
The challenge to catch every swell and sunset. 
After i said my family at the airport  goodbye starts my 14 hours flight from snowy Frankfurt to Phuket. I arrived at the dry session and the temperatures differences surprised me. After i collected myself picked me Sakon up and drive me to the company. Timo who worked for a month here, show me the Factory and gave me the first impressions about my work here. After that i moved into my super new and clean bungalow and i eat to dinner with Timo at the beach with an amazing sunset to the ocean.

My first days was very relaxed and i had enough time to acclimatize. Martin show me the beach at the memories bar where we grabbed the boards and he taught me how to surf.  It was a lot of fun until it was dark and a total change for me after my hard exams. 
With the time grew up my surfings skills and i surf better and better. Three weeks after my arrival, i started my weekend trip with the motorbike to Krabi. I took my bed in a hostel and drunk some beer with backpackers there . On saturday i booked  a boat cruise to four islands around Krabi to snorkel and swimming around there. On sunday i drove to Tiger Cave close to Krabi and after 1600 steps and 2 bottles water i hiked up to the viewpoint.  The view was absolutely breathtaking!  I hiked down, drove back to Khao Lak and was done for the day.
How is the work and live here ?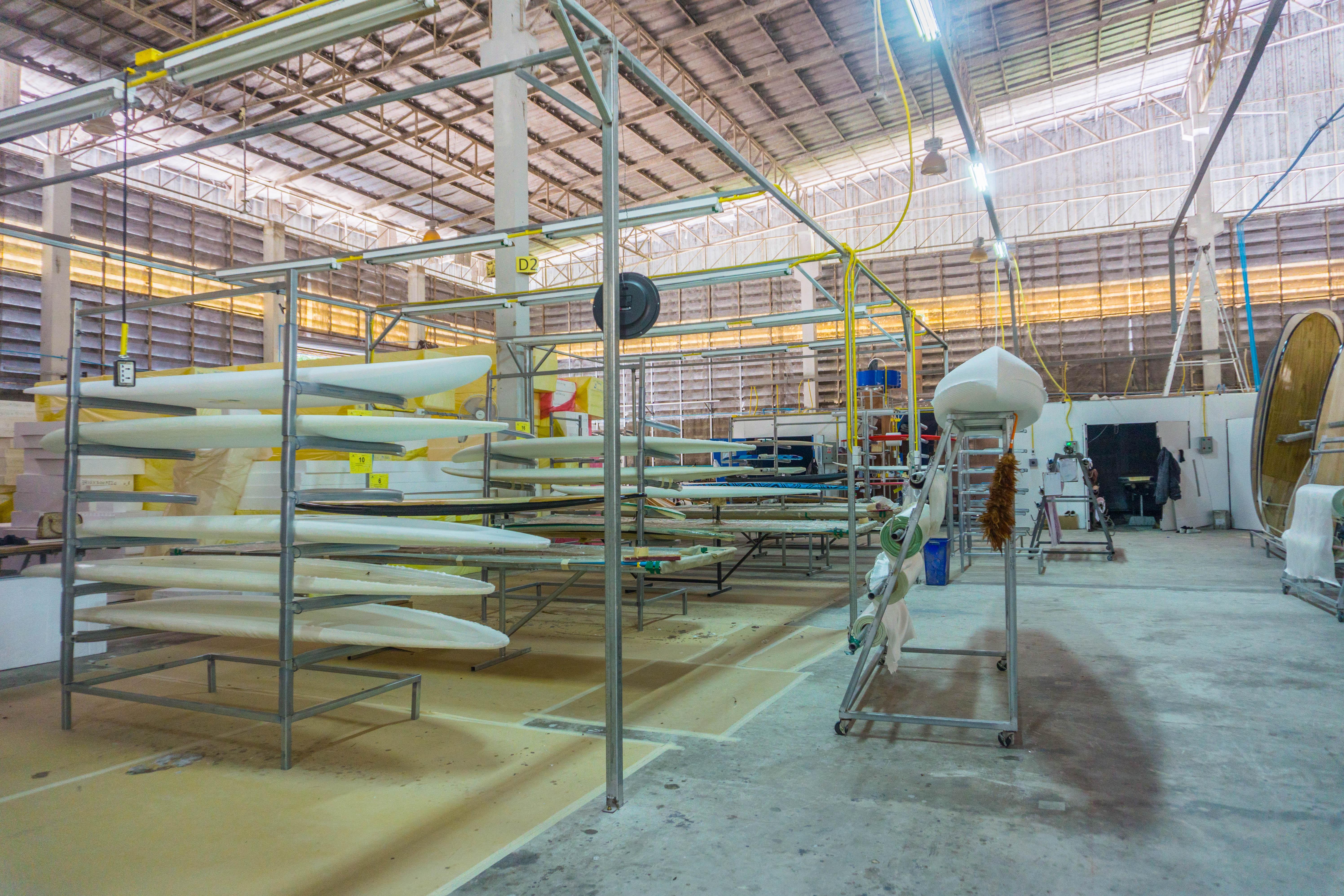 The typical morning starts by me with a bowl of oats and bananas on the terrace with smooth music. If we had some waves, i catch them with the employees from the factory. After that we go to the factory. 
It's now 8:15 am, everyone says "sa-waa-dii cap" with a smile and we begin with the work. I like the working atmosphere here. Everyone makes jokes, has good mood and we laughing together. I would say we are a perfect team that spend time at and after the work. At 12 o'clock we make Lunch and catch some thai food at our own canteen. It tastes every time awesome and is not to spicy if you new in Thailand. But if you want, you can test your spicy skills until you cry. Two words, Papaya salad! After the good Lunch we work until six o'clock and catch maybe the last waves with daylight and surfing into the sunset. You have to know that surfing is the most important thing here and it happens sometimes that we stop the work earlier for that. 
On saturday and sunday is free time. If you want you can cill out, read a book, go surfing or travel around the region here. So it never gets boring here. 
My Son Kran trip around the South from Thailand
Phi Phi Islands
I have a lot of fun in Khao Lak. Drinking some beer in my bungalow with Nok and M, surfing with them. The time flew away! After 6 weeks we had thai new year called "Son Kran" and i have traveled for ten days around in the south of Thailand. I started the trip to the Phi Phi Islands and stayed there for two  nights. I didn't know that there are the parties going so hart. Martin said to me don't take drugs there and after a girl puke into my dorm, I knew why. During the day is the Island really beautiful. I hiked up to the view point and the picture says more than 1000 words!
 On my last there is started a diving trip to the two tiny Islands witch are stay under nature protection. It's unbelievable there! I saw Turtles, reef sharks and see horses there. If you want so see the corals on the ground you have to push the fishes away.

Koh Lanta
After my diving trip i went to Koh Lanta and it was completely different to Phi Phi. So quiet and relaxed. I got in touch with two Americans and we checked the island out with the scooters. By the way the sun burn at midday so strong that the sun cream gets useless. At first we drove to a waterfall and after an hour of a Flip Flop walk trough the jungle, we got it. After that searched we a place to cill out and drove to the beach.  The island isn't really big but we left so often the right way. We left the island together early in the morning to Koh Tao.
Koh Tao
We drove 12 hours with Bus and Boat to the little island on the west coast. Koh Tao was my favorite island.  On the next day i cached a Kayak with snorkel stuff and go on the water. I checked out the Shark Island to see some reef sharks but i haven't seen any. Only a triggerfish attacked me and this beast bit me in the leg and arm. It did't really hurt, but it scares me so much. 
On the next day i drove around the island with three Canadians and we checked out the sharks bay and a beach with a jumping rock. The sharks bay has crystal clear water and super clean sand. Perfect so relax but also no sharks there. The jumping rock is maybe 7-8 meter high and is a great spot to go snorkeling or diving there. 
I checked out in the next morning and drove to Chumphon.
Khao Sok
My last night I spent in Khao Sok in the middle of a national park. I woke up early in the morning and walked at first to the money temple and a viewpoint, where I shot these photos. I grabbed me some food on a market and walked down to the National Park. Completely untouched nature. Monkeys jumped over my head from bamboo to bamboo, a lot of waterfalls, spiders and butterflies. My trip was coming to an end and I jumped after my beautiful journey into the last bus to Khao Lak and drove home.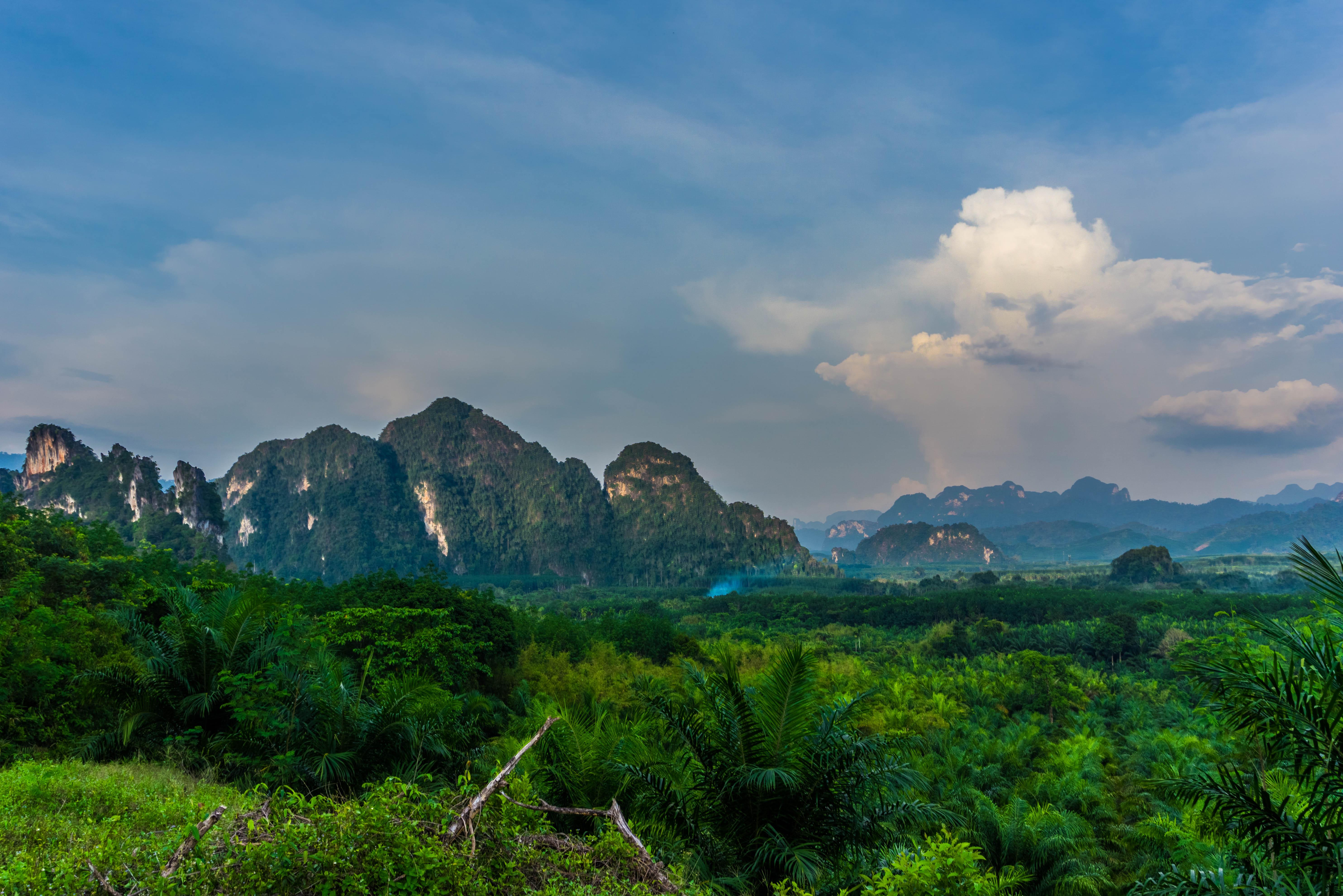 Escape to Bali
Now i have been working here since 3 month and my visa has expired. I flew to Bali to get a new one and delivered a few surfboards to get paid for my flight. Komang, one of the most helpful people i ever met , picked me up at 1 o clock in the night and took me to my hotel. After i finished my Visa things i drove to Komang in his surf shop and he organized me a awesome hostel and a scooter with a surfboard rack. By over 4 million people on the island can you imagine that the traffic is horrible there. Thousands of scooters in small broken streets. An accident is only a matter of time. 
Time for holidays! In the 4 days in Uluwatu i surfed on the biggest waves of my life, saw the best sunsets ever and met so cool people!  But its dangerous to surf there. The surf spots in Uluwatu has strong currents and they are full of corals. So in the Hostel has every one cuts and wounds from the corals on the skin.  The spots are not for beginners. 
My projects in the factory
My first project was to get more structure in the application process for incoming interns. We had in a couple of week so many applications that we lost the overview of everything. In parallel, the factory has been expanded to increase the production for new boards and for the upcoming dealer meeting as well. We implement a new storage system for the raw materials and expand the finish goods area. Together with Tim (he was an Intern before me and organize now all dealer meeting) and Dylan we built up the half pipe and organized the dealer meeting. After the dealer meeting I worked on a new packing box the finished Board, that the worker built the box without having to measure the board. My last projects was to create Shadow boards for the six sanding boxes and develop a pre packing for make the board transport save but i didn't finished it jet cause I have to fly back.