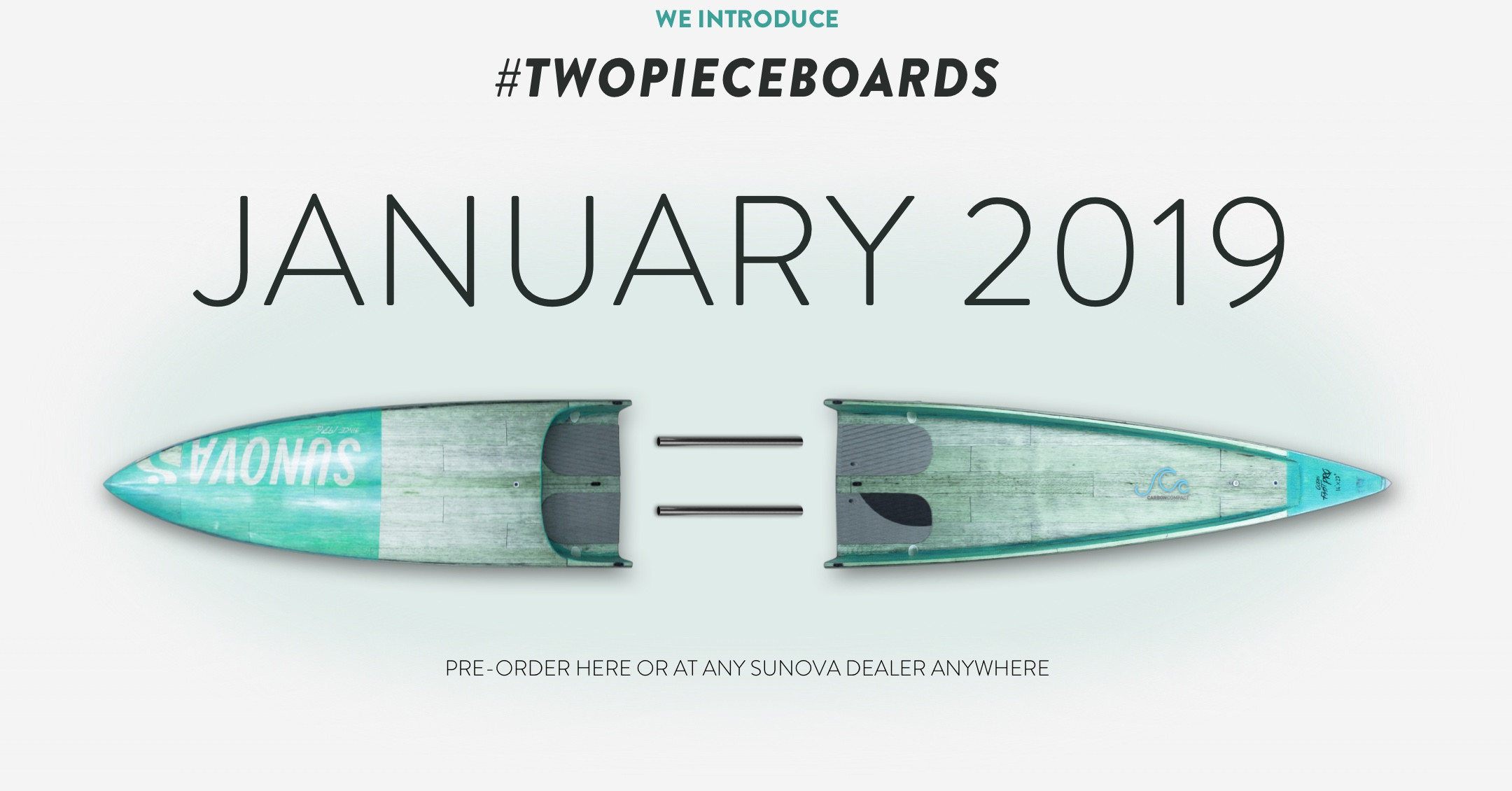 VIDEOS
Check out some cool #twopieceboards Videos
#twopieceboards
After approximately 1 year of using the 2-piece boards in all kinds of our products we are ready to let YOU use them.
For a long time we have dreamed about a solution that allows us to take our boards to anywhere we want without all the hassle and trouble usually attached to taking boards on planes. 
For years we played around with different ideas and different solutions, material and systems. Then we came across The Carbon Compact System, and we were immediately convinced that this is it. 
NOW WE ARE READY TO GIVE IT TO THE WORLD...
ORDER form | OPEN HERE (with a chance to win 2 pieces or a QUICKBLADE 3-piece paddle)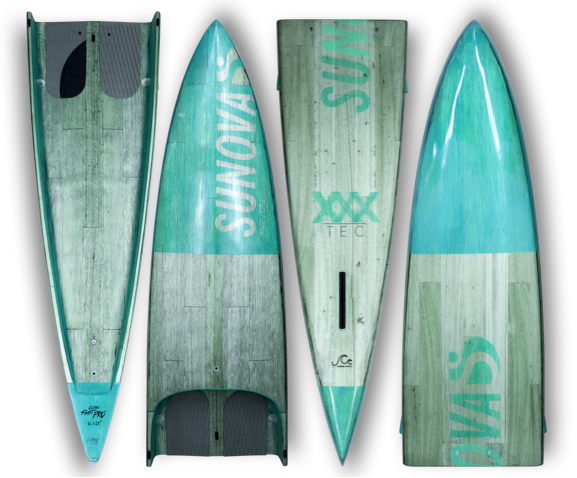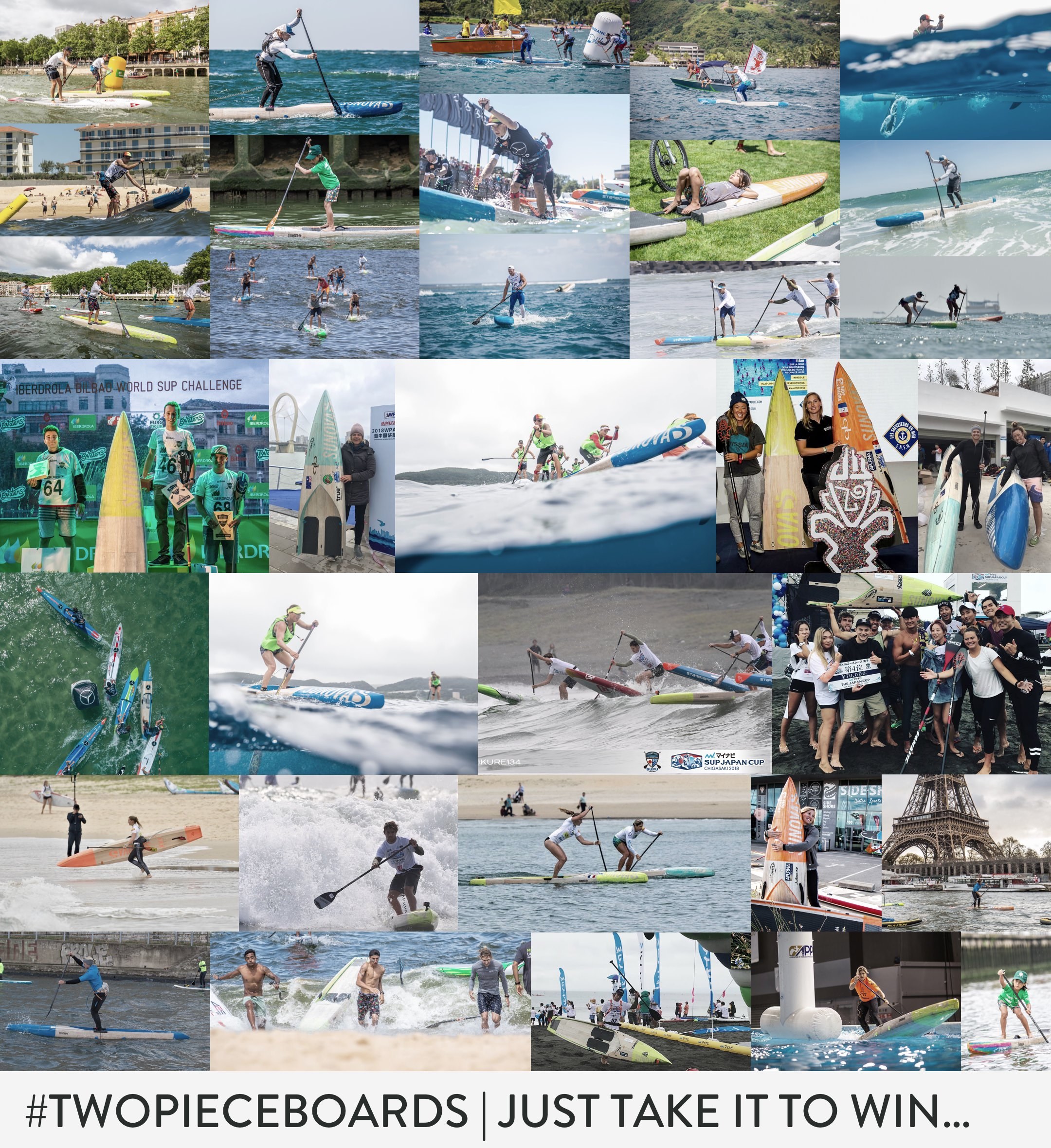 Travel...
Go Anywhere. Go anywhere and take your boards. Travel wherever you like to without paying more for boards than for your own ticket. The longest board we made so far in 2-pieces is 19'8".
Save Costs. Airlines these days even IF they take surfboards continue to charge more and more. Its getting to a point where flying with a board a few times would have bought you a new board!

Protect your boards. And most of the time, after you already went thru the hassle to possible take the boards for a ridiculous extra fee, chances are high that the boards are broken.  

Paddle. Together with a QUICKBLADE 3-piece travel shaft you will use no more space that a normal luggage for a SUP, or 9' for a raceboard. Take your equipment to places you never thought you could.
Storage...
The Carbon Compact system is one of the most unique systems in the world to store surfboards in locations where storage is not easy to get by. After usage disconnect them and store/protect in the small bag until the next time you use them.
The Carbon Compact
"The Carbon Compact is the world's most innovative two-piece surfboard system. The compact design disassembles to fit into a small board bag, taking the hassle out of traveling and storing large surfboards. Fit it in the trunk of a car, carry it on the train or pass it through most airport baggage claims without extra fees."
Patented Design
The Carbon Compact board was designed by Mike Becker and granted a full US Utility Patent in 2013. He engineered the ideal board for traveling that is easy to assemble and strong enough to withstand the heaviest surf. 
Mike Becker | Nature Shapes
The inventor and owner also runs and owns his own surf shop in Long Island, NY. 
With a love of surfing and a desire to craft, Mike Becker used his mechanical and hands-on abilities to create the Natures Shapes  label when he was sixteen. The name for the company, Natures Shapes came natural to him when he was thinking about how the boards should be created. "Each board should be flawless and become part of nature, or one of nature's shapes," explains Mike when asked how he came up with the name. 
While the company has grown, the same principals and ideas have not changed. Each employee has a common goal; build the best surfboards using the best materials and not cutting any corners. The customer wants to leave with the feeling of getting a great deal, and that is what we offer. Our entire staff at Natures Shapes is made up of people who surf and are part of the board building process, which is why we offer a great custom surfboard. From ding repair to Resin X, our hands-on approach is what makes us superior in the field. 
BOARDPACKAGE

 - 2 Piece Board System
 - 2 Carbon Fiber Tubes
 - 4 Titanium Steel Bolts
 - FCS and/or Future fins
 - 1 Multitool
 - 2-piece Board Bag (optional)
How can you order a 2-piece Board?
By Email
Send us a mail to i-want-a-2-piece-board@sunovasurfboards.com and we will get back to you asap, with how the best way for you to get one.
Use our contact form to apply.
Enter your information to pre-order now. We will get in touch with you about how to ship it and when it will arrive.
Pre-Order Form | OPEN HERE (with a chance to win 2 pieces or a QUICKBLADE 3-piece paddle)
Go to or call any one of our shops
Any of the shops we work with can order you a board in 2-pieces. Pls check the contact page to find the closest one to your place. Sunova Stores
We have developed several different bag designs specially for taking the 2-pieces somewhere. To solve any of your travel or protection needs***:
Square Bags
These bags are the smallest they can be. Square and boxy so the least surfboard-look possible to avoid those terrible airlines charging you crazy amounts for something... With these bags the board needs to be dismounted.
Half Bags
Half bags that can be put together as well as folded. This way it can be used while traveling in 2-pieces or while in use at home connected in 1-piece.
Super Protected Foam cut-out Bags
This bag is the ultimate protection for your precious boards. In-lays are perfect cut-outs matched 100% to your board. It's square and can be used with different boards with different in-lays. 
*** Check back on these bags. They are fresh from development and not yet fully stocked. It can be during the next few month that not every one is available.
Questions
Let us know what you like to know about 2-piece and we will add this into this list.... 
external links to 2-piece
ANYTHING ABOUT 2-PIECES ONLINE
SUPracer.com LEAK | Back in the days when SUPracer.com leaked the 2-piece story 
Carbon Compact Promo video | Explanation video from the Carbon Compact web page
The Black ACID | follow The Dude and his quest for the Deep Purple Acid #customboard on seabreaze.com.au
The StandupZone | Introducing the Sunova Race Team - and their 2 piece travel boards (by supthecreek)
---
(We will add more pages and discussions here as time goes by. pls send us anything you like us to share...)
#twopieceboards Summary
Financial information about this system
LONGBOARDS
400$
AU$600
450€
45,000Y
SURF-SUPS
400$
AU$600
450€
45,000Y
RACEBOARDS
600$
AU$800
550€
65,000Y
International
$150
$450
$1,550
GALLERY
this is a small selection of #twopieceboards