OUR MISSION
To create the best products possible
without compromise to achieve!
PERFORMANCE
DURABILITY
LIGHTEST WEIGHT
OUR PROMISE
Bert Burger started shaping over 30 years ago.
During this time he made a lot of boards and learned many skills,
invented a few cool techs, started one of the biggest Surfboard companies
in the world, and fortunately also just surfed a lot.
It became pretty clear that when making and selling boards to lots of different PEOPLE
with totally different SKILLS trying to ride thousands of different WAVES there had to
be some kind of PROMISE with it.
THIS IS IT
the RIGHT BOARD, for
the RIGHT WAVE, for
the RIGHT CUSTOMER
This simple PROMISE determines a lot of things we do different in this Company.
And while this sounds all pretty nice and easy its a very hard, time consuming thing to guarantee.
So what does it means and what can you expect when you buy a SUNOVA product:
the RIGHT BOARD
This means that you will get the best possible board for your conditions. 
If you don't have that pls contact us and we will make it right.
the RIGHT WAVE
This makes it clear that we all need to realize that all waves are dierent and just like one golf 
club is perfect for one thing it might be totally wrong for another one. But since our boards are made to last, 
we will keep in mind for this purchase already the next one.
the RIGHT CUSTOMER
We deal with every customer personally. 
This is almost crazy in this world, but its part of our promise.
We will get to know you and the boards of our range will in most cases suit you, 
if they do not we will build a fully customized board for you.
OUR TECHNOLOGY
Bert Burger invented the Basla Flex Tech 
with the parabolic rail, because
HE HAD A MAJOR ISSUE TO SOLVE
The standard PU boards were (are) disposable. 
He could never get more than 3 month out of any board he bought or made.
Of course there were stronger constructions around. 
But messing with the durability issue immediately created 2 more problems with boards:
they became to heavy

- or -


they did not work magic
MAGIC PERFORMANCE IS THE NUMBER #1 PRIORITY
DURABILITY IS KEY
BOARDS MUST BE SUPER LIGHT
SEE BELOW HOW THIS TECHNOLOGY SOLVED ALL THESE GOALS
OUR GUIDELINES
To bring the most VALUE to our customer.
We control our own MANUFACTURING, to PRODUCE better products,
that we DISTRIBUTE to the user in the shortest possible way,
with direct, fast and  uncomplicated SERVICE.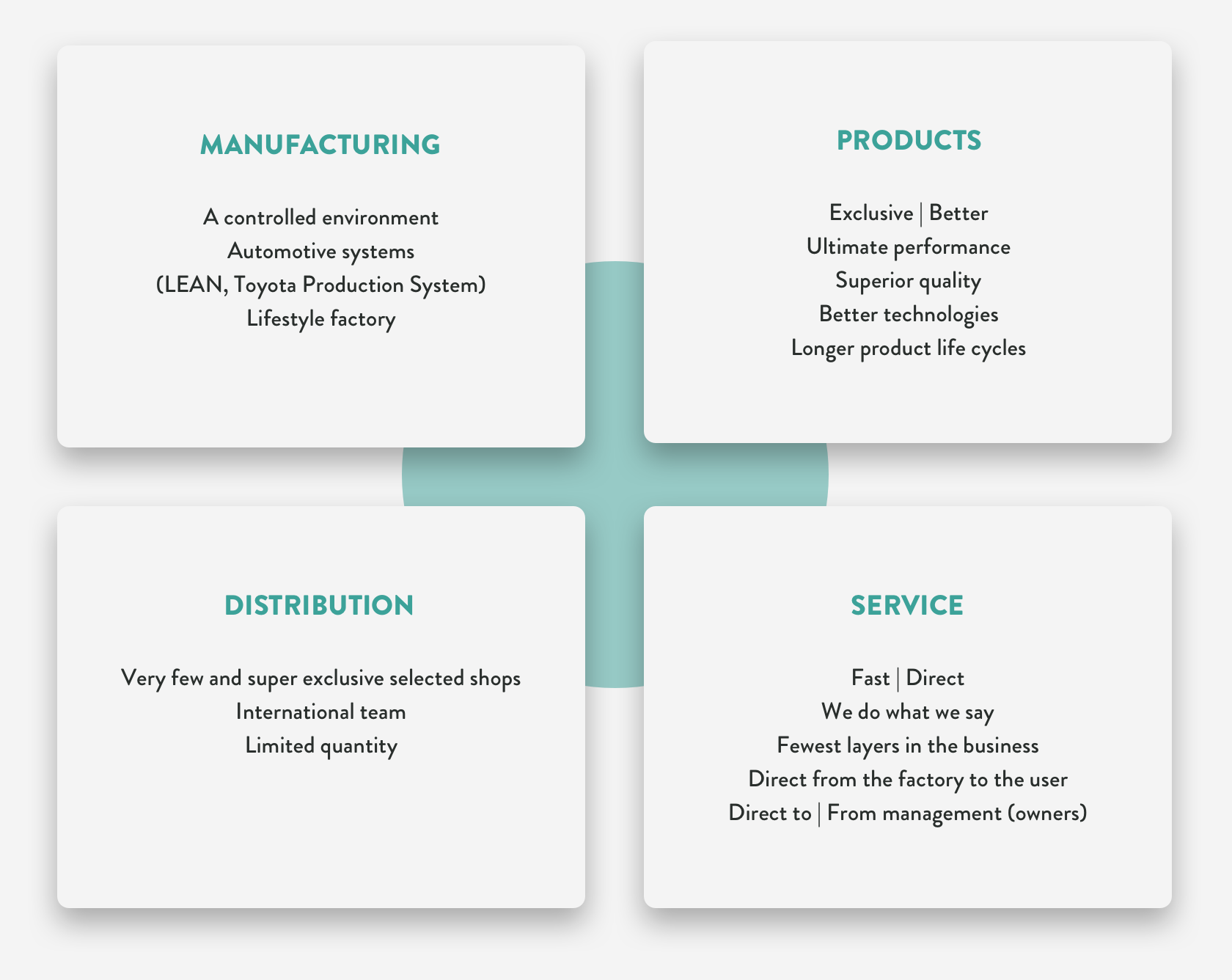 SHAPER OF THE YEAR:
BERT BURGER AND THE RISE OF THE FIREWIRE
JANUARY 23, 2007 BY SURFING MAGAZINE
It's a funny thing, really. Paranoia's practically a way of life out there in Surfboardland. A lot of it is fed by the fearful idea of these Giant Companies coming to Rape Surfing. You know, these big-ass money machine corporations, from Asia or some such place, that're gonna come roaring into town, selling popout kookmobiles left and right and undermining the brave little guy in his nice little factory, who only wants to maintain the Sacred Heritage of boardmaking. Or whatever. Read more at http://www.surfer.com/surfing-...
FEATURED BOARDS
Check out the Boards right below.
Click for a selection of all boards and products we have …
RIDERS | DESIGNERS
They ride what you ride …
Sebastian Steudtner
awards
WSL XXL world champion 2016
WSL XXL world champion 2014
biography
Bert Burger
style
Shortboards, Longboards, Guns
awards
Inventor of the Parabolic Rail
Founder of Sunova Surfboards

Co-Founder of Firewire Surfboards
interview
biography
Marcus Tardrew
style
SUP Raceboard Designer
biggest wave
His boards won numerous races this year and lot to follow
awards
PERSONAL ACHIEVEMENTS
4X Western Australian downwind titles
1x Western Australian Flatwater marathon state title
2nd 2016 Flatwater classic qld
5th 2013 Australian titles
4th 2016 Australian titles
6th 2017 12 towers
1st 2012 kotc
2nd 2013 kotc
2nd 2015 unlimited kotc
2nd 2016 unlimited kotc
12th 2013 M2O (2nd in division)
2017
2nd maui2molokai challenge
4th Maui 2 Molokai 
4th poi bowl
8th unlimited molokia2oahu
BOARD DESIGN ACHIEVEMENTS
2016 M2O 4th 5th 7th unlimited (James Caesy, Toby Cracknell, Matt Nottage)
2016 KOTC 2nd unlimited
2017 

World tour Japan 3rd overall 12.6 (James Casey)
Olukai 1st unlimited male  (James Casey)
Olukai 1st unlimited female (Annabel Anderson)
Carolina Cup 7th 14' (Kelly Margetts)
1st and 2nd maui2 Molokai challenge
1st women maui2molokai challenge 3rd and 4th maui2 Molokai
1st women maui2 Molokai
1stand 4th poi bowl
1st women poi bowl
4th and 8th unlimited Molokai 2 Oahu
3rd women Molokai 2 Oahu. 1st and 3rd women Molokai 2 Oahu
helps when you have legends paddling your boards!!!
biography
James Casey
style
SUP Surf, Foil Surfing, SUP Racing, Surfing, Kitesurfing
biggest wave
Overall SUP Race and Surf World Champion
biography
Andre Derizans
style
Surfer and Longboarder
biggest wave
Open Mens Champ
awards
WSL
Currently ranked 2017 5th WSL Longboard Pro Hawaii/Tahiti Region 
2017 USA Surfing Championships 
2nd Place 40+ 7th Place 18+ 
HSA - Hawaii Surfing Association 
2017 STATES CHAMPIONSHIP 
2nd Place Legends 3rd Place Open
2016 STATES CHAMPIONSHIP 
2nd Place Open 5th Place Legends
Other
10th Place 2016 PANAMERICAN OPEN - PERU
biography
Henry Chapman
awards
2015/2014: 

- 2nd Grom Division Kamala Go Surfing
- 2nd Grom Division Khao Lak Surf Contest ,
- 2nd Grom Division Kalim Surf Contest
- Attended the Final Asia  Rip Curl Gromsearch Cup
2016: 
- 2nd | Grom division Kamala Go Surfing Contest

2017:

- 10th RipCurl Gromsearch Asia Final, Uluwatu, Bali
- Joint 5th Open Mens Division Surin Contest
- 1st Open Mens Division Kalim Contest
- 1st Open Mens Division Kamala Contest 
- 1st Open Mens Division Kata Contest
- 1st Grom Division Kata Contest
- 7th Ripcurl Gromsearch, Java, Cimaja
- 5th Rip Curl Gromsearch, Lombok, Maui
biography
Jacy Shimahara
style
SUP surfing, Longboarding, Shortboarding, fun in the ocean
awards
2014 Coolest SUNOVA guy Free-ride award
2015 Coolest SUNOVA guy Free-ride award

2016 Coolest SUNOVA guy Free-ride award

Justin Redman
biggest wave
360 airs on longboards
awards
World ranking 13th 2015
World ranking 25th 2014
World ranking 25th 2012
2nd Taiwan Open of Surfing LQS 2014
2nd Whale Bone Classic LQS 2014
3rd Avalon Cup LQS 2014
2014 Australasian Champion
4th Australian longboard Surfing Open LQS
3 rd Austalian Longboard Tittles Open Division 2014
1st Australian Longboard Tittles over 35s 2014
1st over 35s Australian Longboard Tittles 2015
W.A state Log Champion 2016
W.A longboard Champion 2015 & 2014
11 times Yallingup Malibu Classic Winner including 2016, 2015, 2014
Noic Garioud
biggest wave
Downwind racing
awards
2015: 
- In constant progress on all the various local competitions in the category Open
- Champion of NC 
2016: 
- Champion NC
- Bluescope Race (Long distance 22km Lighthouse(Headlight) Amédée / Anse-Vata): 4th open
- Championship of Long France outstrips Open: 12th in the scrach and 4th within 18 years
- Champion of France less than 15 years in Technical race
- Champion of France less than 15 years in Long Distance
- Challenge Contrex ANG in 12 ' 6 Open: 3ieme
- King of the Cut ( Australia) 15th  in the scratch and 1st in Open less than 40 years 
2017:
- Twelve Towers 5th in open front a lot of PRO riders
- Naish Columbia Gorge Paddle festival 6th double downwind
- Won many local races
- PPG 1st PPG long distance under 18y, 
- PPG 2nd technical race
- French champion Open and under 18y double DW
- Doctor 1st open 14" and 5th all category
- King of the cut 3rd in 14'
Kelly Margetts
awards
Kelly Margetts lives in the ocean. The famously laid-back Aussie has spent most of his life on the sun-drenched surf mecca of Queensland's Gold Coast, where he works as a professional lifeguard and where he began stand up paddling over a decade ago (before the sport even existed in Australia).
After pioneering the sport at home, Kelly hit the international stage in 2010 by finishing top 10 at the uber-prestigious Battle of the Paddle in California. Over the next five years, the 'Bronzed Aussie' continued to be a fixture at the biggest races in the world, regularly beating guys half his age thanks to a superior knowledge of the ocean and dedication to training.
Kelly's race highlights include a 4th place at the 2013 BOP Elite Race, one of the biggest races of all time, as well as an epic victory at the Gorge Paddle Challenge in 2015 where he out-paddled the likes of Danny Ching, Travis Grant, Connor Baxter and Kai Lenny.
Kelly follows a serious training regimen and helps coach the next generation of stars at home on the Gold Coast, while his gifted mind for racing strategy and a keen knowledge of the surf has allowed him to stay on top of the sport despite having already celebrated his 44th birthday.
The humble Aussie is currently ranked top 20 in the world on the SUP Racer World Rankings, and loves nothing more than to pass his knowledge and stoke for the sport on to others. He doesn't mind a beer or two, either...
biography
Anthony Carroll
biggest wave
Bondi Rescue team
awards
WSL
Currently ranked 2017 5th WSL Longboard Pro Hawaii/Tahiti Region 
2017 USA Surfing Championships 
2nd Place 40+ 7th Place 18+ 
HSA - Hawaii Surfing Association 
2017 STATES CHAMPIONSHIP 
2nd Place Legends 3rd Place Open
2016 STATES CHAMPIONSHIP 
2nd Place Open 5th Place Legends
Other
10th Place 2016 PANAMERICAN OPEN - PERU
biography