MARCUS TARDREW
Marcus has a long history with the ocean. He basically grew up in it and hasn't got out much ever since. Sailing, Windsurfing, Surfing, Foiling, Downwinding... 
Introduction
Even though he was thrown in small yachts at a very young age by he's passionate sailing family the love affair didn't truly begin until he lived on a boat when he was 12. "We sailed from Melbourne up to the whitsundays just stopping where ever we wanted for a year". "I was home schooled on the boat and I would draw skiff yacht designs on graph paper which i think dad was happy for me to do instead of school stuff sometimes, he taught me how to find the centre of effort so I knew where to put the centre board" "Kind of ironic considering what Im up to these days!" When he returned to Melbourne he started racing skiffs with his brother. "Sailing is amazing for your ocean awareness and I'm sure its what made me pick up down wind paddling and loving the jigsaw that is the ocean". He made it in to the Australian 49er class team and sailed professionally for 4 years and was runner up for the Athens olympic team. 
"The funds ran out and we hung up our sailing booties. I took up wave sailing and moved to Perth. After about 5 years there someone got me out on a sup to down wind. Well that was that, I was hooked and did it every chance I could". In his second year of supping he travelled to Hawaii to paddle for a month. "I loved it, the whole scene over there is amazing and the bumps were just like home". It was this trip that probably led him back into playing with design like he did 23 years earlier on that graph paper. "I had never paddled an unlimited until I got to Hawaii and I was a little underwhelmed. I wanted a board that glided through the slow sections like my 14 at home would. The unlimited was so fast when you were surfing bumps, but I paddled the Molokai with no wind and it was very testing. I got home and paddled the 14 for another season or two messing with designs and the idea of designing my own unlimited and seeing how fast I could go at home on my bumps but also design something that doesn't need the most epic bumps if the wind doesn't show. Basically a board you can take to the maui 2 molokai and then paddle the same board in the m2o, which can quite often be flat". 
So the 18 dugout was born and 3 were built for 3 of Aussies top paddlers and the results weren't too bad. "I was stoked when Matt Nottage, James Casey and Toby Cracknell asked me to design their Hawaii boards for them. Those boys could paddle anything well but the test results I was getting back from them was promising and the board was super versatile which was the main aim". "I think we are only scraping the surface of how fast these big boards can go, theres a lot of improvement to come in my opinion". James and Marcus continued chatting about how to make the boards quicker and even joked about how good it would be if he could design all his boards.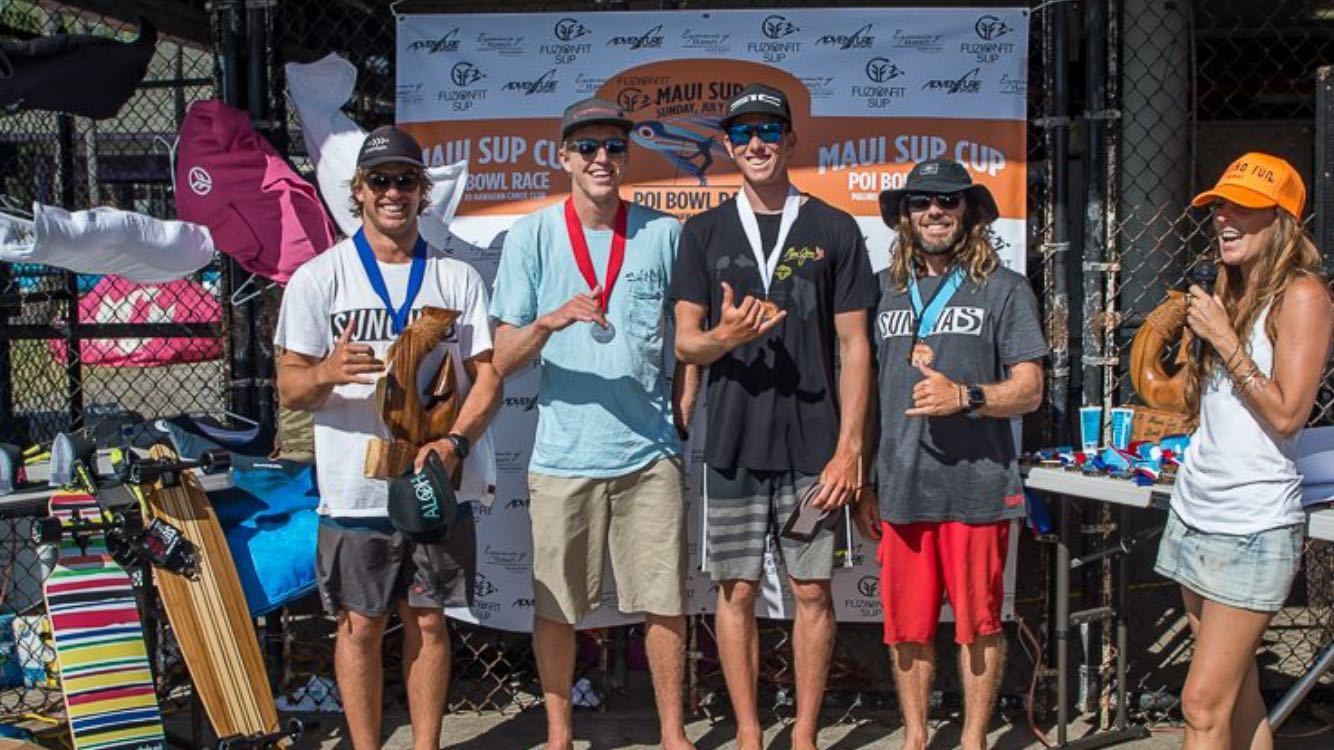 Next Steps
6 months later they have both signed up to Sunova along with the grand master Kelly Margetts with plans of making some serious waves in the race board scene. "Signing with Sunova was a no brainer once Kelly and James was on board. I really wanted to continue the shaper/rider relationship with James, cause we worked so well together on the 18. And Kelly is an amazing inspiration to me about how to be as a person and a paddler". The first prototypes were put straight into the production line and were tested in Perth. 
"To be honest I was worried about a race board made of balsa... Then it showed up and it blew my mind. It looked amazing and once I got it onto the water all my doubts were gone". With Bert Burgers knowledge and history of using all sorts of materials to create the best performing craft working, and with my designs it should make this a match made in heaven.
 "After my first trip to the Sunova factory and speaking with Bert I thought: "This guy is crazy… And I like it!! Some of the things he has tried on surfboards are just so out there and you just have to have an open mind like that if you want push the limits". It would seem like both of us should get along famously, considering I created the first unlimited dugout with steering despite being told time and time again it wouldn't work. It did, and I am just getting started.
AWARDS
PERSONAL ACHIEVEMENTS

4X Western Australian downwind titles
1x Western Australian Flatwater marathon state title
2nd 2016 Flatwater classic qld
5th 2013 Australian titles
4th 2016 Australian titles
6th 2017 12 towers
1st 2012 kotc
2nd 2013 kotc
2nd 2015 unlimited kotc
2nd 2016 unlimited kotc
12th 2013 M2O (2nd in division)
2017
2nd maui2molokai challenge
4th Maui 2 Molokai 
4th poi bowl
8th unlimited molokia2oahu
BOARD DESIGN ACHIEVEMENTS
2016 M2O 4th 5th 7th unlimited (James Caesy, Toby Cracknell, Matt Nottage)
2016 KOTC 2nd unlimited
2017 

World tour Japan 3rd overall 12.6 (James Casey)
Olukai 1st unlimited male  (James Casey)
Olukai 1st unlimited female (Annabel Anderson)
Carolina Cup 7th 14' (Kelly Margetts)
1st and 2nd maui2 Molokai challenge
1st women maui2molokai challenge 3rd and 4th maui2 Moloka
1st women maui2 Moloka
1stand 4th poi bow
1st women poi bow
4th and 8th unlimited Molokai 2 Oahu
3rd women Molokai 2 Oahu. 1st and 3rd women Molokai 2 Oahu
helps when you have legends paddling your boards!!!
Final Word
CAREER GOAL: Design the best boards I can. Downwind and surf as much as possible. Basically have as much fun as I can while Im here.

BEST DAY POSSIBLE: Surf empty snapper in the morning. 35 knot Downwind in Mandurah for lunch and Windsurf Gnaraloo late arvo.
PREFERRED SUNOVA SUP: 7'4 ACID and UNLIMITED FAAST 18' x 24''
SOMETHING YOU DIDN'T KNOW: I was a professional sailor in the 49er class and was runner up in selection for the Athens olympics. Im vegetarian and I have weird toes!
VIDEO GALLERY
Few cool clips about Marcus
The Gallery
Marcus's photos