Sunova Surfboards and The Board Factory Co., Ltd. Team

ONLY THE BEST TEAM WINS
NOT THE BEST PLAYER
Bert Burger, Martin Jandke and Klaus Christian Mueller have created one of the best teams in the industry. Together they make better Products and perfect Services in their own manufacturing facility The Board Factory Co., Ltd. for Sunova Surfboards.
Our goal is to work and accept only the highest standards,
which is clearly visible in our appeareance.
Bert Burger started some 30 years ago with his first surfboard shape, the countless hours of mingling with different materials and coming up with a completely different and yet so revolutionary agile technology. This climaxed together with Nev Hyman by creating Firewire Surfboards and the total mainstream of his inventions.
Returning back to Sunova and supported by Martin Jandke and and Klaus Christian Mueller. With years of manufacturing, R&D and sales experience at Cobra International Co., Ltd. (the worlds largest Surfboard Factory). LEAN manufacturing (or TPS - The Toyota Production System) powers both of their professional minds fueled from Klaus' many years experience in the Automotive Industry.
Together we are
BETTER FOREVER
Since 1976
Bert Burger
Inventor of the Parabolic Rail
Founder of Sunova Surfboards
Co-Founder of Firewire Surfboards
INVENTION
The Inventor of the Parabolic Rail and pioneer of the sandwich construction, with Epoxy and EPS foam. Creator of Sunova & Firewire Surfboards.
Bert never believed in the way standard PU surfboards worked and were made. He doubted from the 1st time he ever used and shaped them himself that this is the way proper surfboards should or could be made. In general he would consume 1 new board every 3 -4 month. Max! That just could not be right...
So he started learning about materials. Used and played with anything he could get his hands on and studied all their properties. At the same time using them in the water and analyzing their combined strength and weaknesses in reality. Through countless tests and boards, hours of work in the shaping bay and on the water what he finally came up with can definitely be described as a better way...
Martin Jandke
Martin is #fullpower 25 hours a day.
Work or Play... It's the same to him...
DISRUPTION
Nothing is fixed forever. To perfection is a path and a short state that is achieved thru constant movement and change. #fullpower
Martin believes in rules and strict German structures... But, ONLY if they make sense, and not for themselves. That means: If a rule or a process is not achieving its goals, or is helpful to support these goals, then these rules are USELESS, and belong, either:
Revised or adjusted
Exchanged or canceled
This is true for processes as well as for systems of how we work. Systems, habits, even traditions or processes are all similar things intended to help and improve us. But they are not always and automatically doing that, just because we used to use them. Like people like to say, "because it was always like this...!". In fact they need be constantly analyzed and overviewed if they still fulfill the need we created those.
This is one of the basic LEAN theories, that anything is to be continuously improved. Continuous Improvement. Means disruption of the normal. The constant look at anything to see what has to go and what can stay. Its another way to say to think outside of the box or how to never give up finding a better way. 
In this way Martin compliments Bert's Innovation with an almost |||crazy||| drive to implement those into reality, by getting rid of the old for the new ...
A master in the art of living draws no sharp distinction between his work and his play; his labor and his leisure; his mind and his body; his education and his recreation. He hardly knows which is which. He simply pursues his vision of excellence through whatever he is doing, and leaves others to determine wether he is working or playing. To himself, he always appears to be doing both.

Klaus Christian Mueller
LEAN Manufacturing specialist
Continuous Improvement
Perfect systems and Processes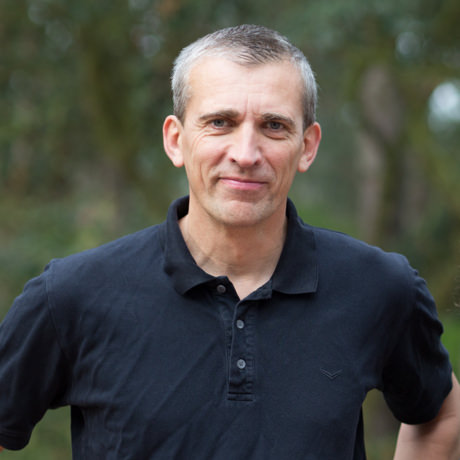 STABILIZATION
One thing at a time. Nothing less than absolute Perfection.
Hard work and total honesty. A life with LEAN Manufacturing or TPS (the Toyota Production System)
One step at a time. One step at a time. One step at a time. One step at a time. One step at a time. One step at a time. One step at a time. One step at a time. One step at a time. One step at a time. One step at a time. One step at a time. One step at a time. One step at a time. One step at a time. One step at a time. 
Perfection! It's as easy as that...