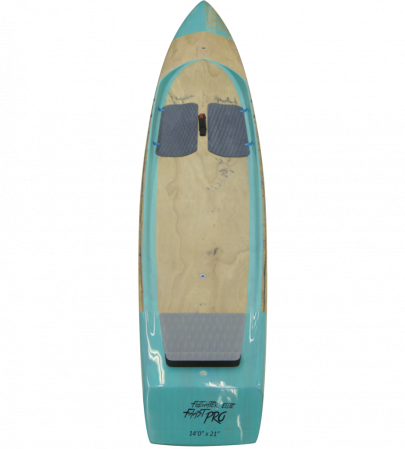 Pro T3
AU$ 1,799.00
Prices include GST, duty and (possibly*) delivery costs

*depends on the exact location
i
All prices are Region Specific. Thus they are not easily comparable.
Please do not take it personal if your region is more or less expensive.
There are a lot of parameters that play into those.
If you have any questions about this, please feel free to message us
thru the chat on the bottom right.
THE PRO T3 evolved from a basic need, to catch waves on small days, yet still perform when conditions got a little bigger.
As competitive longboarding emerged, surfers started demanding a more versatile board that would give superior performance without overlooking the traditional longboard criteria. The PRO T3 combines a full-performance thruster setup with SUNOVA's composite BalsaFlex construction technology to create a board so free and loose, that no one can believe a Longboard can be surfed so radically.
The PRO T3 is the ultimate performance longboard attaining that delicate balance between competitive edge and longboarding tradition.
 General goal | theme of the board
A super refined high performance longboard that does a bit of everything.
 Wave type ||| size it's working best
All waves. From just under waist high up to double overhead and more.
 Maneuvers it does best
All round performance, it also goes vert really well.
 Skill level it's best for
Novice to Pro.
 Paddle power
Average.
 What you thought of when you designed it?
Originally designed as the go to competition Longboard, it had to perform to a high standard as well as nose ride in all conditions.
 What it possibly compromises on then?
With the focus on performance, having an advanced full performance rocker, it lacks glide when the waves get really small and soft. So at really low speeds the nose rocker pushes water and you fall off the back of soft rolling waves when trying to nose ride.
Shape details summary | Design info
Outline
Traditional clean longboard outline, subtle flyer, rounded pin. The outline is relatively balanced with the widest point in the middle, it does carry some width to around 3ft from the tail before pulling in to a performance shortboard outline, so the board can be pumped for speed easily and can be surfed freely off the tail. If you have never owned one, you will basically freak out at how well this board can surf.
Rails
Low profile, shortboard style. The really low rails do a few different jobs, fat rails are harder to bury, especially at speed, so the low rails make the board super sensitive and responsive in turns. Because our stringers are in our rail line, the board has a greater range of flex and spring back. The low rail is more submerged when walking and nose riding so the board is nice and stable to walk with water flowing over the rails holding them down. Lastly the bottom edge through the tail is quite tucked under, this gives the board good hold into late drops and a smooth ride in general.
Rocker
Full high performance rocker. This amount of rocker fits nicely into tighter parts of the wave, yet it is still flat enough to carry without needing to be pumped, but it can be pumped for speed with ease if the wave requires. The curve is an even curve all the way out the tail, so it still carries speed even if you are standing right on the tail. The board has a nice squirt or acceleration if you stomp your back foot, as opposed to a tail flip which is like hitting the brakes
Bottom
Flat bottom. The idea is to keep the board going fast, it already has plenty of features to keep the board loose and sensitive, no need for added contours as the overall design is not dependent on bottom contours for control. Additionally, the general Sunova construction with the flexible bottom adds another dimension that reduces the need for contours. 

Deck
Standard deck roll. Not much going on here apart from thickness distribution. Having the nose and tail quite refined lowers swing weight and keeps the tail feeling sensitive.
Fins
Thruster. For sure the best performance option, I personally like to run a slightly smaller tail fin, as this frees the tail up a little better in tight under the lip style turns and snaps in general.
A high performance longboard that will blow you away with how good it surfs. A combination of a tried and tested shape and superior technology that add to the performance to create this full package.
Data Table
Summary of the shape
LENGTH
NOSE WIDTH
WIDTH
TAIL WIDTH
THICKNESS
VOLUME (L)
WEIGHT (KG) TOL +/- 8%
9'2"
18 1/4"
22 3/4"
13 15/16"
2 15/16"
65.3
6.03
LENGTH
FIN SET UP
FRONT FIN
REAR FIN
CENTRE FIN
OUTLINE
TRADITIONAL CLEAN LONGBOARD OUTLINE, SUBTLE FLYER, ROUNDED PIN
ROCKER
FULL HIGH PERFORMANCE ROCKER
RAILS
LOW PROFILE, SHORTBOARD STYLE
GOAL
A SUPER REFINED HIGH PERFORMANCE LONGBOARD THAT DOES A BIT OF EVERYTHING
WAVE
WAIST HIGH TO DOUBLE OVERHEAD
VIDEOS
Everything essential about this board in Video
GALLERY
tag your pictures with #pro_t3_sunova_surfboards and it will show up here