EXPERIENCED BY ELINA MILLER
TWENTY YEARS FROM NOW YOU WILL BE MORE DISAPPOINTED BY THE THINGS YOU DIDN'T DO THAN BY THE ONES YOU DID DO.
After I finished my bachelor's degree in digital marketing I longed for an abroad internship to collecting some work and international experiences. Where could it be better than in beautiful and warm Thailand while Germany coming into winter?
After I said goodbye to my parents I flew to Phuket. Thousand things went through my mind. How would my life look like for the next 6 months? How are the people there?

When I arrived in Phuket, the other interns picked me up at the airport and we spent the day there. We visited the Wat Suwan Khuha. There were sooooo many monkeys there!!! Afterwards we drove to the Samet Nangshe Viewpoint, the view was more than beautiful!!!! Finally we went to the beach and picked Ewald up from the airport.
Accommodation: My first impression about the accommodation was very positive. It was clean and tidy. My home is 5 minutes away from the factory and 10 minutes from the beach. It feels like I live in the middle of a zoo. Every night I hear dogs yelping and every morning chicken cackling. Very funny!!!!

The first few days passed quickly. Marie and Julian (also interns) showed us many restaurants, supermarkets, the beach and gave us many tips about the life here in Khao Lak. 

On my first day all workers welcomed me with warm words. Martin showed us the factory and gave us an overview about all things we should to know. After that we got our tasks for the next months.

3 NIGHTS IN BANGKOK!!!
On my second weekend the other new interns and I flew to Bangkok. We arrived at friday night and the mood next to our hotel was very nice. On the next days we did all the sightseeing stuff like Lak Muang, MBK Center, a museum, Wat Sommanat, a floating market, Mae Klong Railway Market, Chinatown and the Grand Place. I never thought that Bangkok is soo interesting!!

NOVEMBER RECAP
WOW, already two months in Thailand, how time passes... but I have seen such beautiful things!
On the first weekend in November Dylan showed us amazing viewpoints to see! Afterwards we celebrated! The best place to do that in Phuket is --> PATONG
We had a lot of fun.... After this hard weekend I relaxed on the beach and went to a waterfall 50 km away from Khao Lak. This waterfull is very big, is full of fishes and the most beautiful in locality.

The following weekend Marie, her friend Rosalie and I rented a car. At the morning we had breakfast in Khao Lak... the first "real" breakfast since I have been in Thailand! After that we drove to Phang-nga! GIIIIIRLSTRIP!  We visited wonderful places and temples! Later we drove to Krabi to climb up 1237 stairs to the Tiger Cave. It was hard... very hard, but we made it in 1 hour! Did I mention that Marie did it with crutches? Soooooooooooo proud! After dinner in a pizzeria we drove back home to Khao Lak.

3 MONTHS IN PARADISE
At the first weekend in december we (all interns, Nok, Martin and the kids) stand up at 4 am and went to Khao Sok. It's a wonderful place with very big mountains and green water. Our bungalows were on the water and nobody was around us. We had a lot of fun with stand up paddling together and enjoying this sick view. At the afternoon we went to cave. The way to the cave was like a jungle with big spiders and terrible paths. At the next day we stand up at 5 am and enjoined the sun rise at the water. This place is one of the best around the area and I hope that every intern has the chance to see that!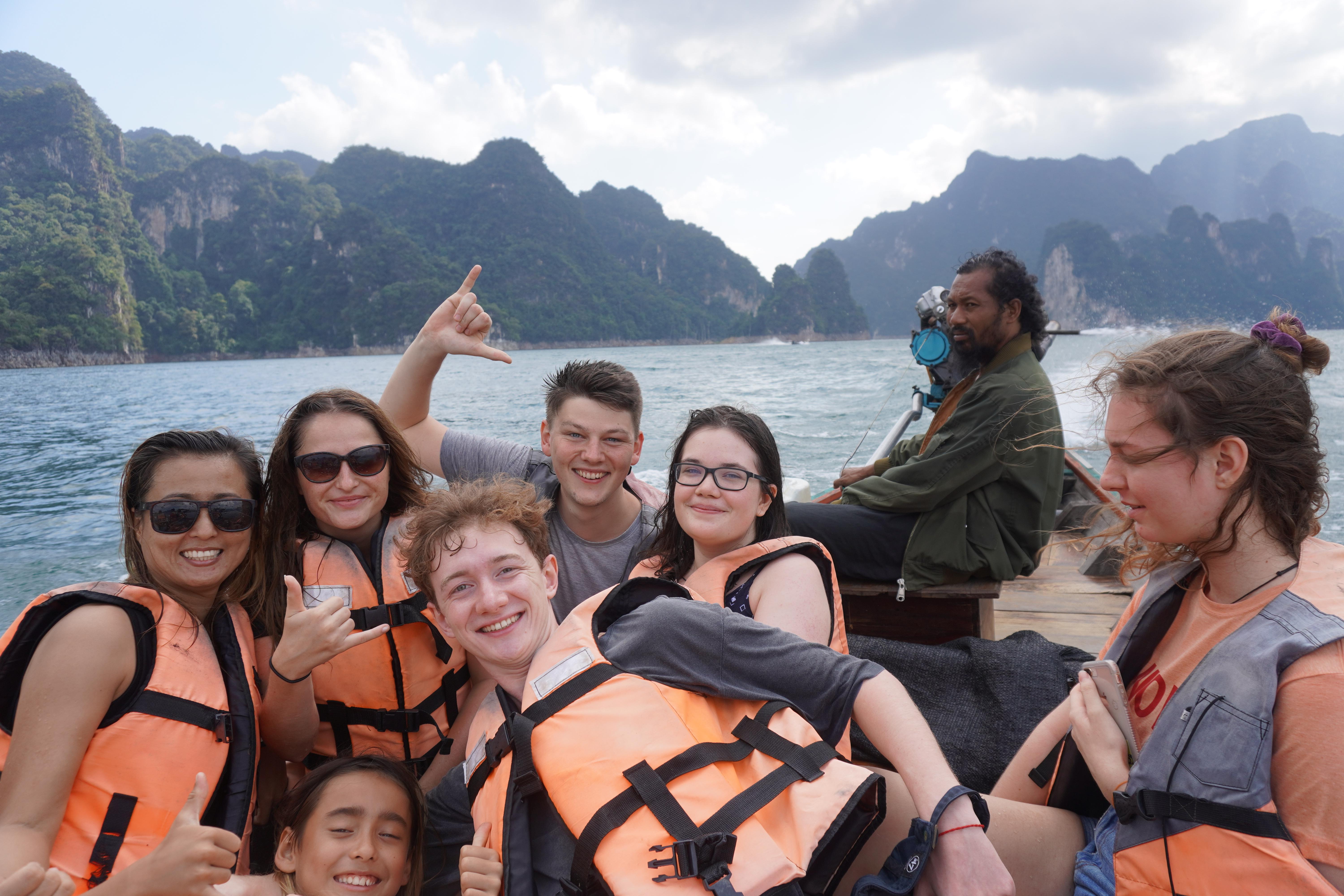 At the next week we had the SUNOVA NEW YEARS PARTY!! We drunk cocktails, played games und danced the whole night. We also had the chance to come closer to all the thai people. They were so friendly and so open! Everyone took pictures and danced with us. I will miss this kind of people in Germany! It was a very funny night with all this lovely people!
On one sunday Nok and I drove to the Mai Khao Beach in Phuket it's also known as the Airport Beach, where you can see the planes landing so close from you.
CHRISTMAS TIME!!! It was the first time that I had to work on christmas and the first time that I celebrated it without my family, but the people here made it easier for me. We ate christmas dinner at the beach and had a good time. It was also the last time that we were sitting with Anong together. We will miss you! <3

VACATION TIME!!!
After christmas I had to leave the country to apply for my visa. At the same time the factory was closed, and all workers had vacation, so I used the time to travel a little bit around asia. My fist stop was Kuala Lumpur, I stayed there for 4 days. After that I visited Singapore, one of the most beautiful cities I ever seen!! I met a guy at a museum, and we spend the New Year's Eve together. We saw the firework over the Marina Bay Sands Hotel and celebrated the new year. It was incredible!!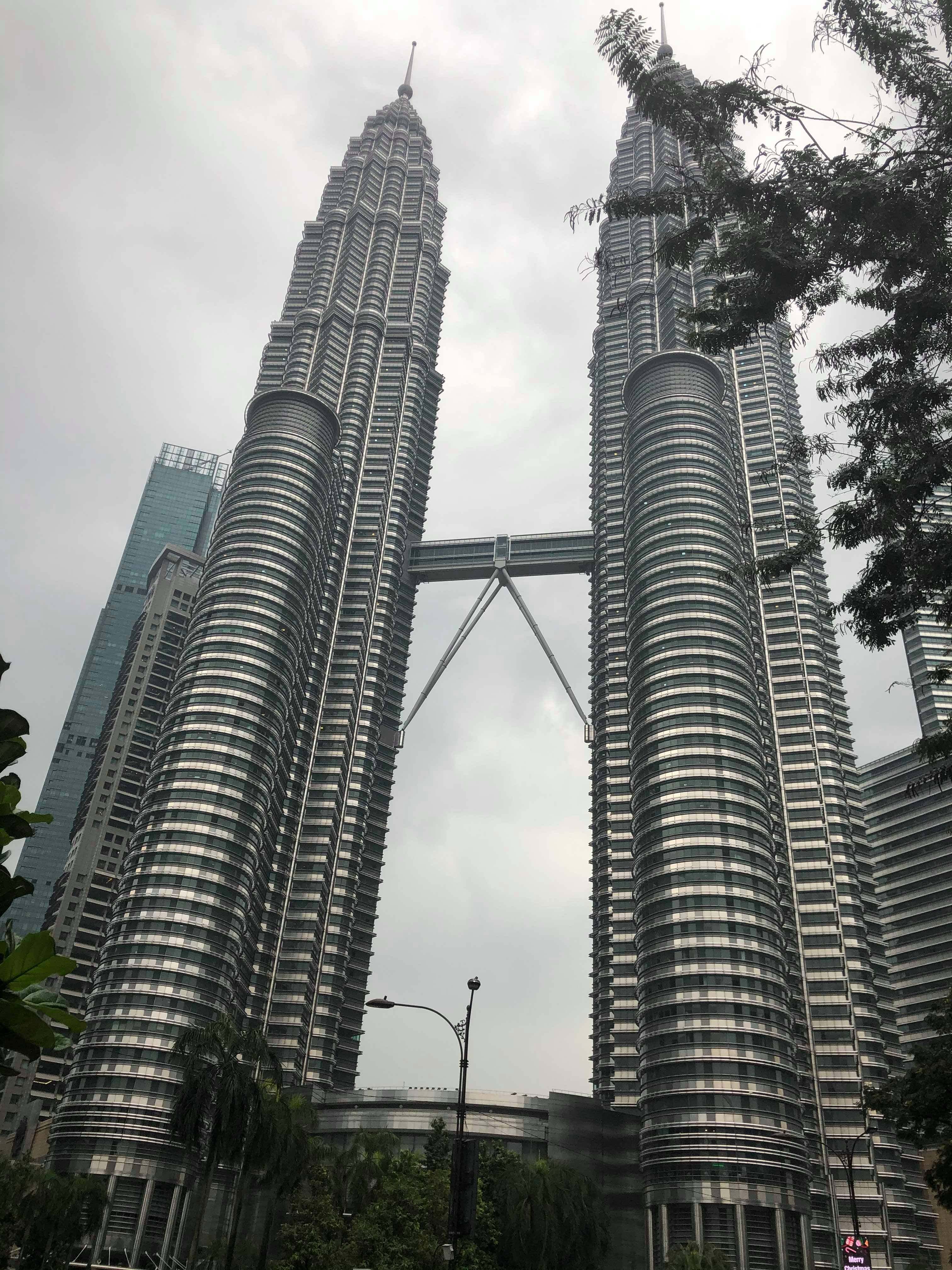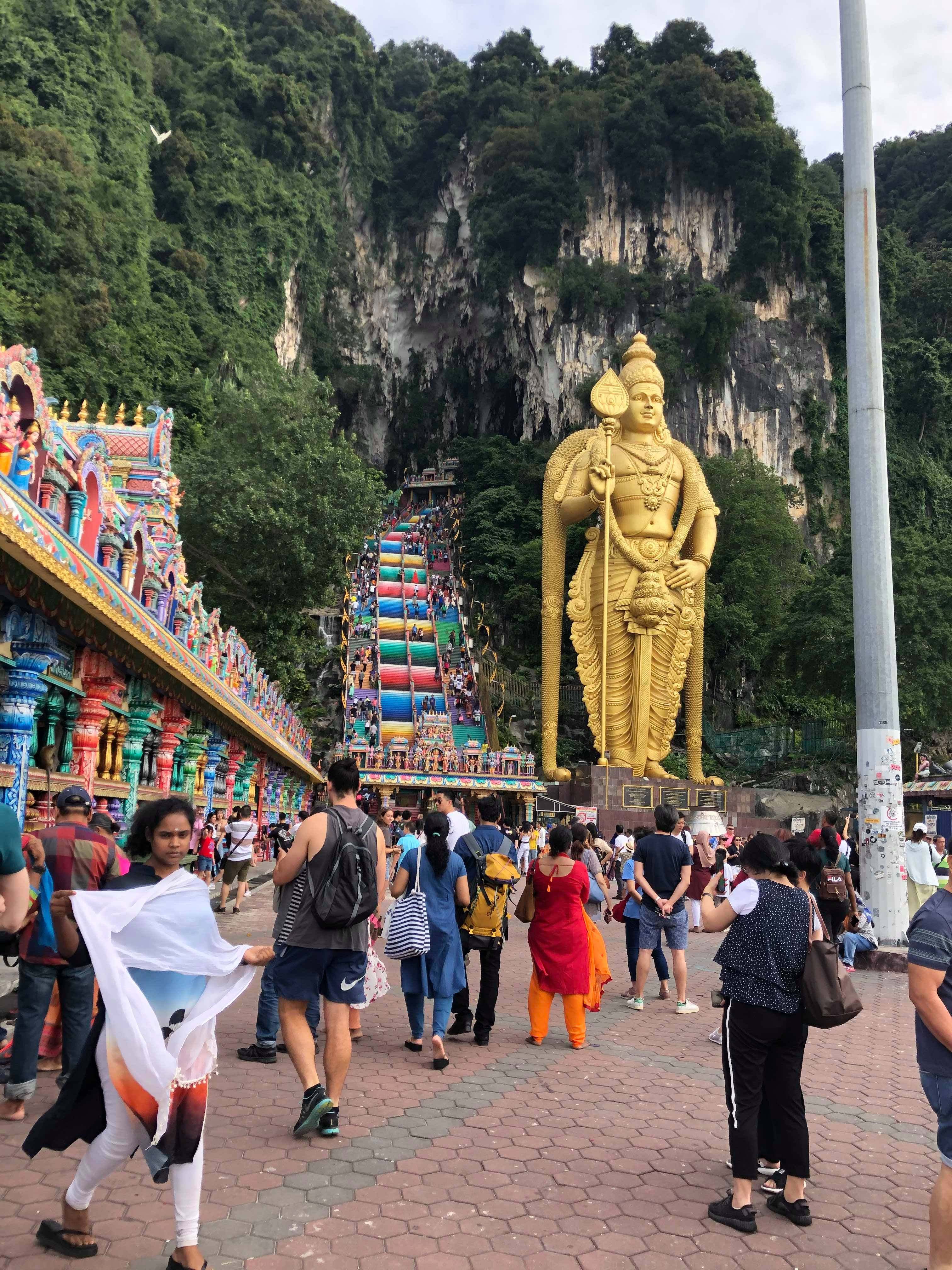 My next and last stop was Bali, where I also got my visa. I stayed there for 10 days in a very sweet airbnb with sooo friendly homeowners. I learned a lot of the balinese and indonesian culture during my vacation time there. My driver Budi was a very nice guy who showed me very nice spots in Denpasar and around the area. One time we went to the oldest monkey forest in Bali and I saw a lot of monkeys which jumped on my shoulders and ate fruits from my hands!!!! I think that was the cutest moment in my life hahaha!! A big thank you to all that people in Bali who are one of the friendliest people I have ever met!!