HENRY CHAPMAN
Henry is constantly in the water. Before school, after school and during school. It's pretty clear where the priorities are here...
Introduction
Henry wanted to be a champion surfer even before he could surf. His dad gave him a soft board when he was 8 years old and he taught himself to surf by watching surf video's on you tube. He has steadily got better and better, year by year. His first real short board was a Sunova and he has surfed them ever since...
In 2017 henry won his first Local Mens open event at the age of just 15. He followed this with 2 more consecutive wins and is considered one of the best surfers in Thailand. His goal now is to be ranked No:1 in Thailand for 2018 and to win one heat in a QS event. 
100 Questions
NAME:
Sitipong Henry Chapman
BORN:
Krabi Thailand on 9 May 2002
WEIGHT:
70 Kg (Feb 2018)
HEIGHT:
165 ( Feb 2018)
STANCE:
Regular.
SURFING SINCE:
2010 age 9.
NATIONALITY:
Thai and British.
HIOME BREAK:
Kalim, Patong, Phuket Thailand.
SURFBOARDS:
Sunova: SX01 Morphlex 5,9 1/2
HOBBIES:
Surfing, Skateboarding, Manga, Thai Boxing, Cars
WHEN I AM NOT SURFING:
I go street skating in Phuket or Krabi Town in Thailand
BEST DAY POSSIBLE:
Arriving at Lakey peak with a perfect right hand barreling wave and just getting trapped inside the cave of a barreling wave. Having the freedom to pull into a barrel at any time would be amazing and something a Phuket surfer doesn't get to experience.
DREAM SURF SPOTS:
For sure my dream surf spot would be Jeffery's Bay in South Africa. Surfing down those long right handers being able to do any carve turn I want would be a treat and something Ide die for
BEST SURF VACATION:
Lombok was the best wave I ever surfed at this moment so I would say Lombok was my best surfing vacation
FAVORITE SPOTS:
My favorite surf spots at home would be Surin and Kalim because I think they produce the best waves on the island.  Surin has got the most powerful wave in Phuket in my opinion. Kalim has got the cleanest wave on the island for sure!. 
FAVORITE BOOK:
I like all types of books but my favorite at the moment would be Tokyo Undead. I don't know just the fact it's a book about zombies I already want to read it. 
FAVORITE MUSIC:
Malaa : Notorious. This is just a regular party track but the bass and beat drop gets me hyped to do anything.
FAVORITE SURFER:
 After watching the twelve series.  John John Florence is just such a good surfer in contest and out he just has to be my favorite
INSPIRED BY:
Eli Hanneman Videos for sure. Because that kid can do airs and go into barrels so nicely. Hopefully I will get to his position soon.
PROUD ABOUT:
Being Sponsored
SPORT TARGETS:
I want to be recognized as a world class surfer so I can pursue my dream of being in a Pro surfer.
THE FUTURE:
In 2018 I hope to be surfing a lot more of the surfing competitions and continue pushing boundarys .
SPONSORS:
Sunova, Batik Surf and Sun Zapper
MU SLOGAN:
If you don't choose it you lose it.
WHAT ELSE SHOULD PEOPLE KNOW ABOUT YOU? 
I'm quite good at fingerboarding. 
PERSONAL ACHIEVEMENTS
2015/2014: 

- 2nd Grom Division Kamala Go Surfing
- 2nd Grom Division Khao Lak Surf Contest ,
- 2nd Grom Division Kalim Surf Contest
- Attended the Final Asia  Rip Curl Gromsearch Cup
2016: 
- 2nd | Grom division Kamala Go Surfing Contest
2017:

- 10th RipCurl Gromsearch Asia Final, Uluwatu, Bali
- Joint 5th Open Mens Division Surin Contest
- 1st Open Mens Division Kalim Contest
- 1st Open Mens Division Kamala Contest 
- 1st Open Mens Division Kata Contest
- 1st Grom Division Kata Contest
- 7th Ripcurl Gromsearch, Java, Cimaja
- 5th Rip Curl Gromsearch, Lombok, Maui
Final Word by Bert Burger
I think Henry was around 9 years old when he got his first Sunova, then followed up with a few more boards as he grew.
I remember getting a really detailed email from him when he was about 13, really descriptive, explaining exactly what he was feeling in his board, accompanied with short video clips backing up his statements, I'm like "wow , this kids communication skills are impressive" ..
For me, this is such an important aspect of a surfer/shaper relationship.. So at that point I was willing to offer him super deals on boards. I thought to myself. "Even if this kid never wins a contest, his ability to translate into words what he feels in his boards are invaluable"…
Added to that being a Thai local meant he could walk into the factory and deal with me anytime, as well as go surfing together.. 
Within 18 months of working more closely together to dial the boards in, Henry in 2017 really stepped it up to another level.. So I'm looking forward to helping him reach his future goals… .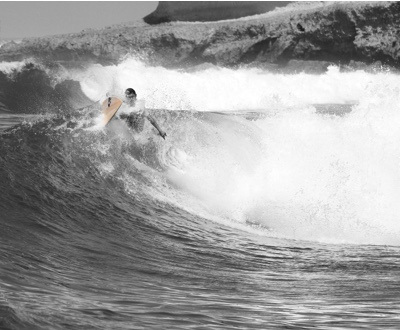 VIDEO GALLERY
Few cool clips about Henry
The Gallery
Henry's photos