For who is our internship?
You are motivated and open minded? You desire to learn new things and are not afraid of the unknown? You want to work where other people make holidays? You are willing to learn how to surf and want to help us make SUNOVA Surfboards? If you can relate to all these questions with yes, have a look at our projects!
In a factory like ours, we have different projects to offer:
 Design projects
Graphic Design (work about web page details, brochure creation, flyers, ads, etc./Adobe Photoshop, Illustrator, SKETCH App, etc.).
Video content creating and editing (creation of social media clips, working and assisting to create surf movies/video editor).
Photo content (product photography and editing, action photo editing for use in other projects).
 Social Media projects
Prepare and update social media content for our sites.
Plan and communicate with our team riders and film teams to create new content.
Update our customers of what's going on and what we are doing (on FB, IG and our web page).
 Marketing project
Knowledge of Kickstarter or other crowdfunding system -> creation of a Kickstarter project!
 Manufacturing projects
We are working in a LEAN manufacturing environment and are constantly creating new production lines, cells.
Manufacturing improvement and setup (with LEAN manufacturing or TPS (Toyota Production System) knowledge.
Continuous improvement.
Kaizen projects.
5S project.
 IT projects
Work on our IT and design with our team a full on internal and external IT solution, including hardware, software, emails and servers.
Help us create an internal Database for our ERP system that combines all areas of the company from CRM to manufacturing, customer service and commercial parts.
Networking knowledge, Apple Mac knowhow (we use mostly macs).
Database knowledge best usage of Filemaker, Access or other database programs.
 There was nothing for you?
No Problem! Tell us what you would like to do in our factory and maybe we can make a project out of that!
All projects are normally for 3 up to 6 months of an internship!
Working where other make holidays!
 A great team!
You will get in touch with our local workers and so you do not only learn how to work at our factory but also to live the Thai culture.
 Working where other make holidays!
Our factory is based in Khao Lak, Thailand (click here to see where it is in google maps). It is one of the most stunning areas in Thailand to have a holiday. Not yet as crowded as for example Phuket, Samui or other Tourism areas, yet it's is a nice little community just 1.5 hours north of Phuket Airport.
 Surfing!
The factory is a mere 2.5km away from the beach and although Thailand is not generally known for its surfing culture or even waves, this little area is a bit of an outliner.
 This is not a paid internship!
There will be no salary for this internship, but we will cover your accommodation (at least the main part depending on your accommodation and your wishes). Anyway you will receive a certificate about your internship.
Pre-Level: Theory! Learn  all about the wings, masts, boards and Foiling theory. 

Level 1: Learn to Foil! Start behind the boat to build confidence, get up on the foil, control the foil, pump and turn the foil, cross the wake, let go and pump. 
Level 2: Intro to the wave zones! - Assessing the conditions. You´ll learn how to paddle out: water entry, channel, shallow sections, paddling out upside down. And how to locate the best take off zone. SUP Specific: key Pointers on Paddling Stance (Split Stance, Nose Up, Weight Forward, Strong Catch, High Cadence) Prone Specific: Paddling into the Wave (Weight Forward, The Pop Up, Whitewater Takeoff) Taking Off: Keep the Foil down, Go Straight, Angling across the Wave
Level 3: Wave Riding! You´ll learn how to pump in the waves: SUP pump and Prone arm swing pump. You´ll learn how to turn: Wherever you look you will go, minute movements to turn. And you´ll learn how to stay high on the wave: always have speed!
Level 4: Intermediate Wave Riding! Learn all about bottom turns, cut backs, getting near the whitewater and linking waves
Level 5: Advanced Wave Riding: You´ll learn about fading bottom turns, top turns, roundhouse cut backs, whitewater turns, attacking the oncoming section and linking waves to reentry oncoming waves.
Novelty Fun: You´ll learn about Doc Starts: the drop, feet positioning, momentum has to be forward. And Beach Starts: the setup, the run, the jump, feet positioning, momentum has to be forward. And last but not least Wind Foiling: conditions, the setup, how to hold the wing, what stance, getting up on foil and two foil whips
This is what you can expect:
You will work in our factory together with the locals.
We want you to be part of our team! Don't be shy.
Our co-workes are open minded, friendly and will look after you, going together to lunch or dinner is not uncommon.
On the weekends you are free to spend your time as you want to. Relaxing on the beach, going surfing, weekend trips to another city, island or sightseeing.
IF there are waves you surf...
What about my accommodation?
We will organize an accommodation for you. Up to a certain amount we will cover the costs for your accommodation. We will rent one in agreement with you, so we will find something you like and eventually you will have to pay a part per month for the accommodation then too.
What do I have to bring for my accommodation?
Depending on the one you choose, you will probably don't have to bring anything except of towels and your own stuff. If you take a cheaper one you might have to get your own bedsheets and dishes. But don't worry about your luggage, we can buy them in Thailand and old internships have also left some stuff for the next ones.
Is there a dress code for working?
There is no dress code. Outside it is always warm, but in the office we have air-condition so there it is comfortable cool and depending on your place in the office you might bring something to cover your arms (it can be quite cold too).
Do I need an adapter for charging my phone or laptop?
The electricity in Thailand is 220 volts. 50 cycles/sec. They accommodate both flat prongs (like in the U.S. and Japan) and round prongs (like much of Europe and Asia). So german devices won't need an adapter for example.
Is it better to bring money from home (Baht)?
You can get money in Thailand at the ATMs. Just make sure that your debit card is free for other countries. If you have problems with withdrawing cash with your card, do not choose an amount but select the option "withdraw" and then the system will ask you which kind of account you have, there you go and select "savings" and the problem should be solved. 
Bringing money e.g. Euro to Thailand and exchange it here would be the best option, because if you get the money from the ATM you have to pay 220 Baht fee + a bad exchange rate. The exchange rates at the exchange office are better than the ones you will get at the ATM.
What kind of medicine should I bring with me?
You should definitely bring the medications you use in your normal day life like something for headaches etc. Besides of that it won't be wrong to have something for your stomach if you are not used to the Thai kitchen. Also don't forget something for cooling mosquito bites.
Where can I wash my cloths?
There are many laundry services around. For a full basket with mixed cloths it will cost around 200 Baht (5€).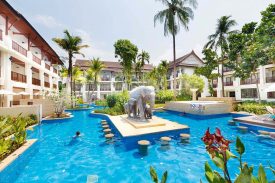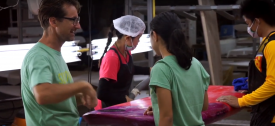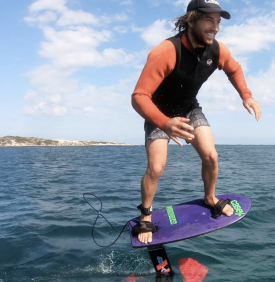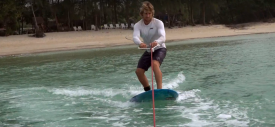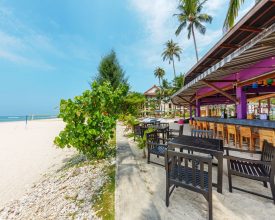 Please contact us for more information.