NOTRE MISSION
CRÉER LES MEILLEURS PRODUITS POSSIBLES
SANS AUCUN COMPROMIS !
PERFORMANCE
DURABILITÉ
LE PLUS LÉGER POSSIBLE
NOTRE ENGAGEMENT
BERT A COMMENCÉ À SHAPER IL Y A PLUS DE 30 ANS.
AU COURS DE CES ANNÉES, IL A FAIT BEAUCOUP DE PLANCHES, APPRIS, DÉVELOPPÉ UN SAVOIR-FAIRE
INVENTÉ QUELQUES TRUCS COOL, TESTÉ DE NOUVELLES TECHNOLOGIES,
LANCÉ UNE DES PLUS GRANDES MARQUES DE SURF DU MONDE, ET A EU LA CHANCE DE BEAUCOUP SURFER.
À force de fabriquer et vendre des planches pour des GENS variés,
avec des NIVEAUX très différents, qui prendront des milliers de VAGUES, toutes différentes, aux 4 coins du monde,
il est devenu clair que cela signifiait qu'il fallait que cela s'accompagne d'une sorte de PROMESSE.
C'EST ÇA
la BONNE PLANCHE pour
la BONNE VAGUE pour
le BON CLIENT
De cet engagement simple découlent beaucoup de choses que nous faisons différemment à SUNOVA.
Et si ça a l'air plutôt sympathique et facile, c'est, en réalité, un engagement dur à tenir, qui demande beaucoup de temps et d'efforts pour pouvoir être garanti.
Qu'est on est en droit d'attendre quand on achète un produit SUNOVA?
LA BONNE PLANCHE
Cela signifie que vous aurez la meilleure planche possible pour les conditions rencontrées.
si vous ne trouvez pas votre bonheur, contactez-nous et nous la ferons juste pour vous.
LA BONNE PLANCHE
Il ne faut pas oublier que chaque vague est différente des autres, et que, comme un club de golf
peut très bien être parfait pour une situation donnée puis se montrer décevant à un autre moment.
Puisque nos planches sont faites pour durer, on se constitue progressivement un quiver.
LE BON CLIENT
Nous sommes personnellement à l'écoute de chacun de nos clients.
Cela a l'air fou à l'époque actuelle mais cela fait parti de notre engagement.
Nous allons apprendre à vous connaître, dans notre gamme nous avons certainement la planche pour vous
mais si ce n'était pas le cas, nous vous fabriquerions un custom parfaitement adapté.
NOTRE TECHNOLOGIE
BERT BURGER A INVENTÉ LA TECHNOLOGIE BALSA FLEX
AVEC RAILS PARABOLIQUES, QUAND
IL S'EST RETROUVÉ FACE À UN PROBLÈME MAJEUR À RÉSOUDRE
Les planches de surf standard en PU étaient (sont) jetables.
Une planche ne lui durait pas plus de 3 mois, qu'il l'ait achetée ou fabriquée lui-même.
Bien sûr, il y avait des constructions plus solides.
Mais dès qu'on touche à la question de la longévité des planches apparaissent deux problèmes:
elles sont lourdes

- ou -


elles perdent de leur magie.
LA PERFORMANCE "MAGIQUE" EST LA PRIORITÉ N ° 1
LA DURABILITÉ EST ESSENTIELLE
LES PLANCHES DOIVENT ÊTRE ULTRA LÉGÈRES
VOIR CI-DESSOUS COMMENT NOTRE TECHNOLOGIE RÉPOND À CES 3 OBJECTIFS
NOS GUIDELINES
POUR APPORTER LA PLUS GRANDE VALEUR À NOTRE
CLIENT

.
NOUS CONTRÔLEONS NOTRE PROPRE

FABRICATION

, POUR PRODUIRE DE MEILLEURS PRODUITS,
QUE NOUS

DISTRIBUONS

À L'UTILISATEUR DE LA FAÇON LA PLUS COURTE POSSIBLE,
AVEC

SERVICE

DIRECT, RAPIDE ET NON COMPLIQUE.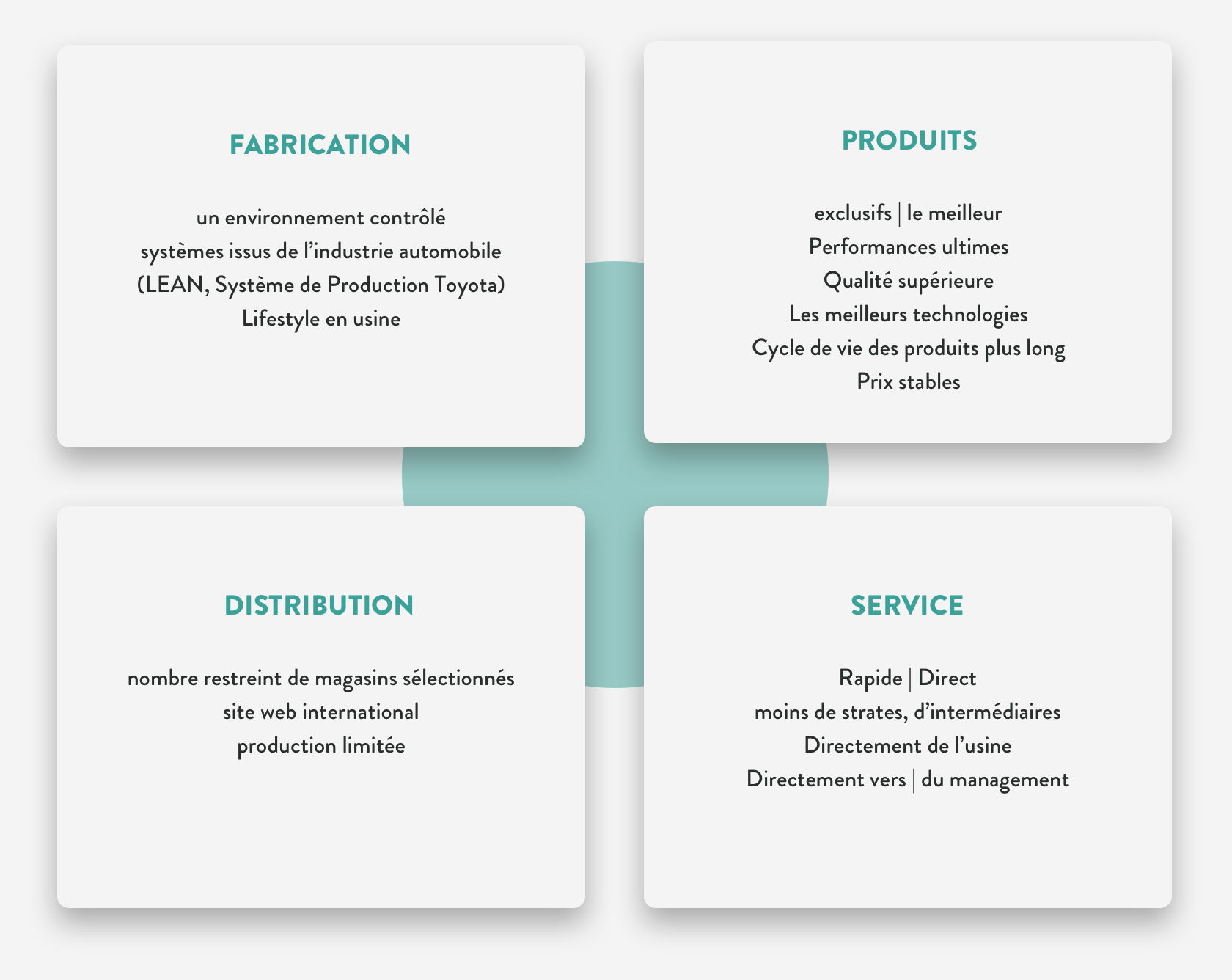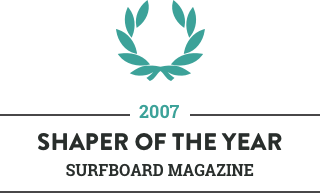 SHAPER OF THE YEAR:
BERT BURGER AND THE RISE OF THE FIREWIRE
JANUARY 23, 2007 BY SURFING MAGAZINE
It's a funny thing, really. Paranoia's practically a way of life out there in Surfboardland. A lot of it is fed by the fearful idea of these Giant Companies coming to Rape Surfing. You know, these big-ass money machine corporations, from Asia or some such place, that're gonna come roaring into town, selling popout kookmobiles left and right and undermining the brave little guy in his nice little factory, who only wants to maintain the Sacred Heritage of boardmaking. Or whatever. Read more at http://www.surfer.com/surfing-...
SÉLECTION DE PLANCHES
Découvrez les planches ci-dessous
Cliquez pour sélectionner une planche parmi tous nos modèles
RIDERS | DESIGNERS
Ils utilisent ce que vous utilisez ...
Sebastian Steudtner
awards
WSL XXL world champion 2016
WSL XXL world champion 2014
biography
Bert Burger
style
Shortboards, Longboards, Guns
awards
Inventor of the Parabolic Rail
Founder of Sunova Surfboards

Co-Founder of Firewire Surfboards
interview
biography
Noic Garioud
biggest wave
Downwind racing
awards
2018: Currently ranked world number #5 on The Paddle League
Twelve Towers 5th in open front 1st under 18yrs
SUPdownunder 3rd
Tahiti 21st
Kerama Blue Cup Japan, Zamami 2nd
EURO Tour Bilbao Stop 6th
EURO Tour Hossegor Stop 12th and 8th technical race
EURO Tour Scharbeutz Stop 9th
Naish Columbia Gorge Paddle festival 1st double downwind and 9th technical race
2017:
Twelve Towers 5th in open front a lot of PRO riders
Naish Columbia Gorge Paddle festival 6th double downwind
Won many local races
PPG 1st PPG long distance under 18y
PPG 2nd technical race
French champion Open and under 18y double DW
Doctor 1st open 14" and 5th all category
King of the cut 3rd in 14'
2016:
Champion NC
Bluescope Race (Long distance 22km Lighthouse(Headlight) Amédée / Anse-Vata): 4th open
Championship of Long France outstrips Open: 12th in the scrach and 4th within 18 years
Champion of France less than 15 years in Technical race
Champion of France less than 15 years in Long Distance
Challenge Contrex ANG in 12 ' 6 Open: 3ieme
King of the Cut ( Australia) 15th in the scratch and 1st in Open less than 40 years
2015:
In constant progress on all the various local competitions in the category Open
Champion of NC
Marcus Tardrew
style
SUP Raceboard Designer
biggest wave
His boards won numerous races this year and lot to follow
awards
PERSONAL ACHIEVEMENTS
4X Western Australian downwind titles
1x Western Australian Flatwater marathon state title
2nd 2016 Flatwater classic qld
5th 2013 Australian titles
4th 2016 Australian titles
6th 2017 12 towers
1st 2012 kotc
2nd 2013 kotc
2nd 2015 unlimited kotc
2nd 2016 unlimited kotc
12th 2013 M2O (2nd in division)
2017
2nd maui2molokai challenge
4th Maui 2 Molokai 
4th poi bowl
8th unlimited molokia2oahu
BOARD DESIGN ACHIEVEMENTS
2016 M2O 4th 5th 7th unlimited (James Caesy, Toby Cracknell, Matt Nottage)
2016 KOTC 2nd unlimited
2017 

World tour Japan 3rd overall 12.6 (James Casey)
Olukai 1st unlimited male  (James Casey)
Olukai 1st unlimited female (Annabel Anderson)
Carolina Cup 7th 14' (Kelly Margetts)
1st and 2nd maui2 Molokai challenge
1st women maui2molokai challenge 3rd and 4th maui2 Molokai
1st women maui2 Molokai
1stand 4th poi bowl
1st women poi bowl
4th and 8th unlimited Molokai 2 Oahu
3rd women Molokai 2 Oahu. 1st and 3rd women Molokai 2 Oahu
helps when you have legends paddling your boards!!!
biography
James Casey
style
SUP Surf, Foil Surfing, SUP Racing, Surfing, Kitesurfing
biggest wave
Overall SUP Race and Surf World Champion
biography
Kelly Margetts
awards
Kelly Margetts lives in the ocean. The famously laid-back Aussie has spent most of his life on the sun-drenched surf mecca of Queensland's Gold Coast, where he works as a professional lifeguard and where he began stand up paddling over a decade ago (before the sport even existed in Australia).
After pioneering the sport at home, Kelly hit the international stage in 2010 by finishing top 10 at the uber-prestigious Battle of the Paddle in California. Over the next five years, the 'Bronzed Aussie' continued to be a fixture at the biggest races in the world, regularly beating guys half his age thanks to a superior knowledge of the ocean and dedication to training.
Kelly's race highlights include a 4th place at the 2013 BOP Elite Race, one of the biggest races of all time, as well as an epic victory at the Gorge Paddle Challenge in 2015 where he out-paddled the likes of Danny Ching, Travis Grant, Connor Baxter and Kai Lenny.
Kelly follows a serious training regimen and helps coach the next generation of stars at home on the Gold Coast, while his gifted mind for racing strategy and a keen knowledge of the surf has allowed him to stay on top of the sport despite having already celebrated his 44th birthday.
The humble Aussie is currently ranked top 20 in the world on the SUP Racer World Rankings, and loves nothing more than to pass his knowledge and stoke for the sport on to others. He doesn't mind a beer or two, either...
biography
Justin Redman
biggest wave
360 airs on longboards
awards
World ranking 13th 2015
World ranking 25th 2014
World ranking 25th 2012
2nd Taiwan Open of Surfing LQS 2014
2nd Whale Bone Classic LQS 2014
3rd Avalon Cup LQS 2014
2014 Australasian Champion
4th Australian longboard Surfing Open LQS
3 rd Austalian Longboard Tittles Open Division 2014
1st Australian Longboard Tittles over 35s 2014
1st over 35s Australian Longboard Tittles 2015
W.A state Log Champion 2016
W.A longboard Champion 2015 & 2014
11 times Yallingup Malibu Classic Winner including 2016, 2015, 2014
NOS PARTENAIRES
Quand on s'associe avec quelqu'un, c'est pour la vie ...