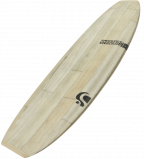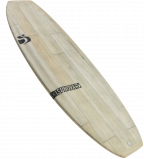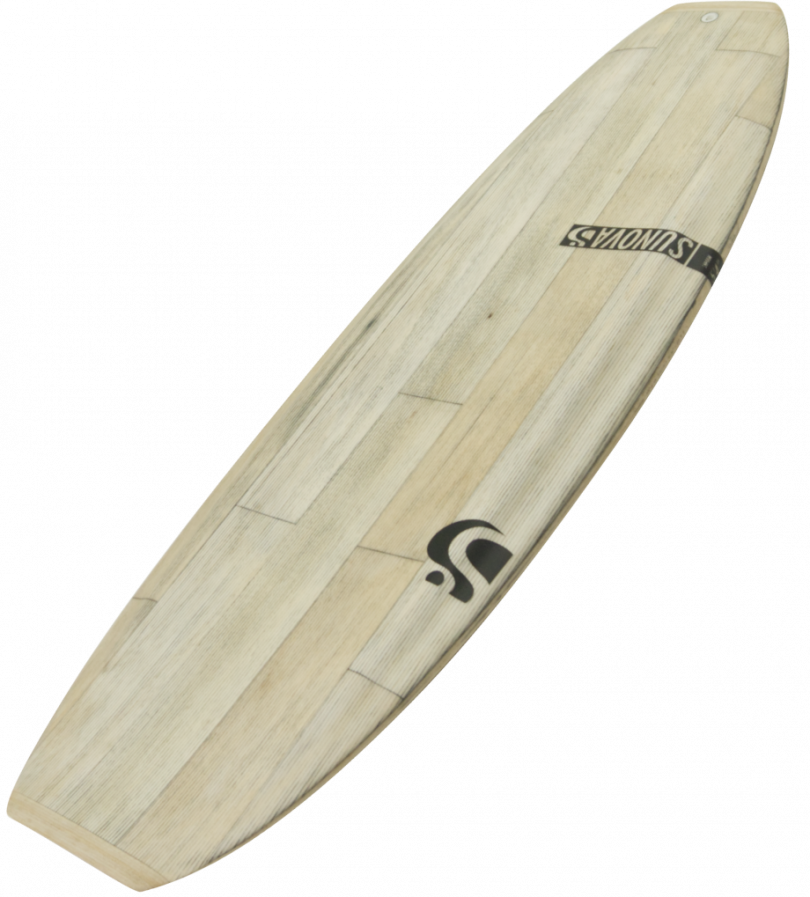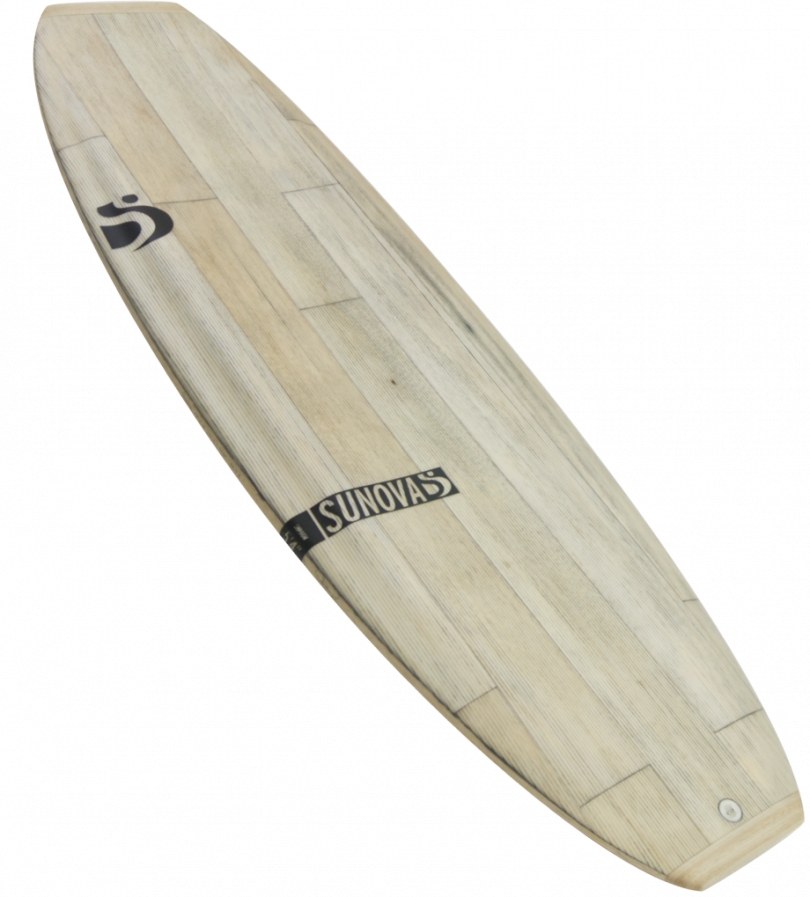 Shroom
AU$ 1,299.00
Prices include GST, duty and (possibly*) delivery costs

*depends on the exact location
i
All prices are Region Specific. Thus they are not easily comparable.
Please do not take it personal if your region is more or less expensive.
There are a lot of parameters that play into those.
If you have any questions about this, please feel free to message us
thru the chat on the bottom right.
THE SHROOM is the perfect light wind kiteboard, It happens to share a lot of characteristics with a great mushy wave surfboard. These being that they plane at a low speed with low energy, can hold a rail and are still super shreddable. 
Luckily for us, we already had a spectacularly unique shape that when brought over to the kite world, will blow minds. Don't let the peculiar shape scare you, the Shroom is a light wind beast that can still power down the line and smack the lip out of little curlers.
5'4" x 17 3/8" x 19 7/8" x 16 3/16" x 1 9/16" @ 24.7L
5'6" x 17 13/16" x 20 1/2" x 16 1/2" x 1 5/8" @ 27.1L
5'8" x 18 1/4" x 21 1/8" x 16 7/8" x 1 11/16" @ 29.6L
General goal | theme of the board
A fun fast, small wave board that works in super light wind conditions

Wave type ||| size it's working best
Light wind conditions with waves from just under waist high up to head high.

Maneuvers it does best
Ariel's, Floater's and Tracking Upwind.

Skill level it's best for
Novice to Pro ...
What you thought of when you designed it?
Originally designed as a surfboard until we figured out it made a killer light wind kiteboard. Back in the early 2000's nearly all of my personal boards were concave decks with low rails, I loved the sensitivity and added flex. Then in 2015, I hooked up with Christian Fletcher in Sri Lanka, he had similar decks, a more aggressive step rail and a huge concave bottom. I gave one a go and was suitably impressed. So I wanted to create a smaller wave version that had instant speed off the first pump. There is a lot going on in this board, so watch the vid and read the extra info about each aspect.

What it possibly compromises on then?
Not a big wave board and not suited to bowly powerful pockets.

Shape details summary |
Design info
Outline
Square Nose, Clean parallel style outline into an area squash tail. Obviously trying to squeeze in as much area as possible so it goes in super light wind conditions and has the area to plane early. Also generous tail area for cutting back and floating over really soft sections. If you go too straight in the outline like a door, it gets sticky and loses flow, like trying to fit a square into a round hole. It's a difficult fit, so the outline still has enough curve to function.
Rails
Step rail, low and bladey with a defined bottom edge. This gives the board auto pilot and training wheels combined. It's really common, that if your rails are too thin, you can bury them if you surf too hard. it's almost like you have to have a very acute sense to know when to hold back. But if your rails are too thick, you're fighting a chunky rail into the water, that gets harder and harder the faster you go. This rail is thin so it drops in instantly, but then it only goes as far in until it hits the thick part, so you get enough penetration in an instant to give you hold and direction change but it won't bury. It's like you just can't make a mistake. Combined with the hard bottom edge, it really releases and skates along on the surface when the board is on the flats.
Rocker
The Shroom when compared to other boards has a very flat rocker line, especially in the nose. This gives the board really good carry and allows it to plane at a low speed. This characteristic is extremely important in the design of a light wind kiteboard as it allows the rider to maintain speed even when their feet are not placed perfectly and when the kite does not deliver a consistent pull.
Bottom
Super deep concave, more like an inverted V. One problem with really wide tails and boards, it's really hard to get them on the rail. With this one the concave is so deep you virtually have your rail engaged before you even start. The next issue with a wide tail is the slippery feeling on the rail to rail transition, this is where you can go into an uncontrollable drift when turning under the lip at speed, one rail is engaged, then there is a brief moment where the board is flat before you can get the other rail in. But with this concave style, almost inverted V, you have one rail engaged, then as you transition onto the other rail it bites and grabs instantly because it can't drift while on the flat. 

Deck
Concave deck, full shoulder to step rail. This gives you loads of leverage into a turn, combined with the deep bottom concave, the board responds like you are surfing really aggressively and hard. Imagine a rolled deck, when you lean into a turn and say your body is on a 45-degree angle, the board (bottom) will also be on a 45-degree angle relative to the water surface, maybe a little less with more roll in the deck. But with the combined bottom and deck concave, your body will be on a 45, but the bottom of the board and rail is engaged way deeper, like 52 or 53 degrees. So with the same effort, you get a radical and instant response like you're surfing way more aggressively than you actually are, and the board will go vert and virtually launch out of the water before you even realize what's happening. If you respond in time, it will hook back down with hold and bite.
Fins
4 Fin Thruster. I don't have a name for this set up yet, we've done it in some wide tailed short surfboards and it offers way more direction and drive. A really common occurrence on wide tails, they get squirrely, slippery and spin out, once the tail fin lets go it's hard to recover. It's because the board sits flat on the water, so you are more reliant on the fins to keep hold. Having the 2 tail fins really close together acts the same as a Bi-Plane. They can handle massive angles of attack before the wings fail to function, when the angle of attack is so high with a single wing, the air/water can no longer stay attached to both sides and it stalls or lets go, but with 2 wings, one of them will always have water attached on both sides, due to the water being forced between them.
A Fun lightwind board that will have you enjoying even the most marginal conditions. 

DATA TABLE
Summary of the shape
LENGTH
NOSE WIDTH
WIDTH
TAIL WIDTH
THICKNESS
VOLUME (L)
WEIGHT (KG) TOL +/- 8%
5'4"
17 3/8"
19 7/8"
16 3/16"
1 9/16"
24.70
2.8
5'6"
17 13/16"
20 1/2"
16 1/2"
1 5/8"
27.10
3.2
5'8"
18 1/4"
21 1/8"
16 7/8"
1 11/16"
29.60
3.5
LENGTH
FIN SET UP
FRONT FIN
REAR FIN
CENTRE FIN
5'4"
FUTURES. (QUAD)
3D GO HARD QUAD
3D GO HARD QUAD
3D GO HARD QUAD
5'6"
FUTURES. (QUAD)
3D GO HARD QUAD
3D GO HARD QUAD
3D GO HARD QUAD
5'8"
FUTURES. (QUAD)
3D GO HARD QUAD
3D GO HARD QUAD
3D GO HARD QUAD
OUTLINE
SQUARE NOSE, CLEAN PARALLEL STYLE OUTLINE INTO AN AREA SQUASH TAIL
BOTTOM
SUPER DEEP CONCAVE, MORE LIKE AN INVERTED V
RAILS
STEP RAIL, LOW AND BLADY WITH A DEFINED BOTTOM EDGE
GOAL
A FUN BOARD FOR EVEN THE LIGHTEST CONDITIONS
VIDEOS
Everything essential about this board in Video
Gallery
tag your pictures with #shroom_sunova_surfboards and it will show up here