Everything you never wanted to know about the new SUNOVA

TR3 TEC [tɹiː tɛk]

The SUNOVA TR3 TEC (spoken: tree tech) technology has been tested and trialed over the last 3 years successfully with all our "The One" | ECO tec models. Those boards were some of the most sold boards in our range and we were told over and over again, by customers, shops and friends, of how impressed everyone was by the mix of a super clean and unique wood look and really lightweight and incredible durability for an amazingly affordable price. That's 3 out of 4 of the main Sunova criteria and an additional 4th being the awesome price, which was what the EcoTec range focused on. Bring the SUNOVA to everyone.

Of course, for Bert, the performance aspect has always been the most important aspect of the SUNOVA criterias. So here is the next step...
With our standard XXX TEC range being as successful as it is and ever-growing to allow the most amazing performance to everyone. The RIGHT BOARD for the RIGHT WAVE, for the RIGHT CUSTOMER, means a lot of shapes and choices and no other brand takes this more serious than us.

James Casey ripping on his "Flash" Pro Model


Sunova has kept its promise of delivering probably one of the best values for the money for an incredible Service, Product and Design. We have not increased our prices for over 5 years, which must be unheard of. However, even we run our own manufacturing called The Board Factory Co., Ltd., in Thailand we are not immune to material increases, currency exchanges taking away our hard earned money and growing living costs in general which we give back in higher salaries for our own employees. 

a new board is "born" at the CNC station

installing the fins precisely
Our Technology - In 3 Finishes
We are proud that we can merge XXX TEC and TR3 TEC to evolve into the future. We would like to explain to you how we will do this and why.
[Finish A - bronze]
Introduce TR3 to the world with EVERY amazing SUNOVA shape you are used to (like the Speed, Flow, Flash, Creek, Skate, etc.) and all the new ones  (like the Placid, Point Break, and all the new foil boards). For the exact price as the XXX TEC used to be until now. 

[Finish B - silver] 
For the reasons explained above we will increase the XXX prices by app. 15% to allow for the past years cost increases, and to keep this amazing technology with everyone.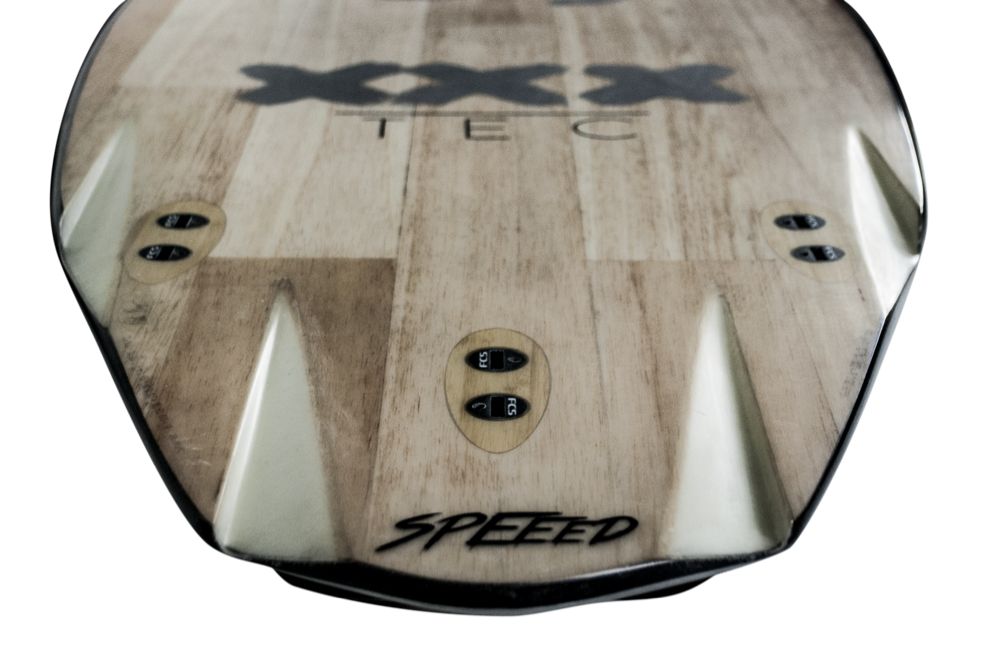 [Finish C - black gold] 
And the new Pro-Brands models like Sean Poynter's and Ian "Kanga" genRation or James Casey's casey. Branded models will only be available in XXX. We plan to work with many more legends and release those limited editions in the best possible way there is.
Daniel Huges working on his AIR TIME

This part of the range is one we are especially stoked about, as it allows us as a relatively young and new brand in SUP to work together with some of the most unbelievably famous and decorated legends in this sport. Sean Poynter, the APP SUP surfing world champ, Ian Cairns, James Casey are only some of the names we say for now. There is much more in the pipeline...

SUSTAINABILITY

Another topic we have never been very loud about. Even though, we were probably with some of the first brands thinking about using recyclable materials and actually using them. Of course the wood is our main and most remarkable feature and its been used for performance reasons, it is one if not the best material to be used. Guess how many percent bio is the wood…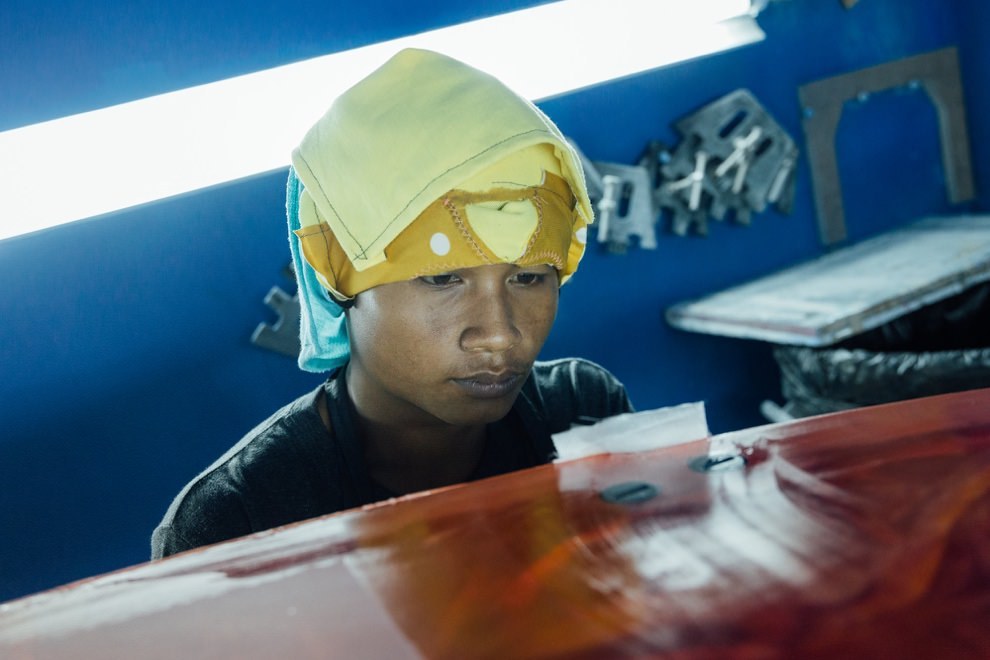 making sure its right

Brings us to the reason why we feel there is a lot of marketing and talking in this area of the business that we feel we prefer to just do and let others do the thinking. We believe that trying to be better, reduce waste and materials is a lifestyle and one that must be lived in much more areas than "JUST" inside our products. 
For us this starts with our own factory and how we treat our workers. Everyone here surfs, loves nature and appreciates it. We need to create a bond to nature that we all are on the other side treating to bad. Only then can we learn how to save it. We have our own restaurant and we grow our own vegetables here and our workers have chickens that provide eggs and we all feel this impact every day. There is compost and we only use glasses and stainless steel straws we clean.
water sanding

boards boards boards in The Board Factory

Of course we control all the steps of making a board from A-Z in a much more close way than ordering  a board in someone else's factory. We learned manufacturing from The Toyota Production System (TPS) or the LEAN manufacturing which is basically the Philosophy of reducing seven wastes of lean! Please feel free to look this amazing system up. (Click here)

To get back to sustainability - one of the Lean Systems main WASTES is STOCK. Stock is probably the main "EVIL" identified in this way of life. For us it has shaped one of the most unbelievable and possibly most remarkable and unique things SUNOVA today stands for. To break free from the need to constantly throwing things away and buy new ones in a seemingly endless and useless circle. JUST because...

laminating and doing that light

The LEAST waste is created if you did not need to throw something away. 
This can be achieved in 5 ways, and we are fully dedicated to each one of these:  
make products last longer, more durable or less prone to fail
create a desire to keep it longer because it works awesome and is still desirable 
allow for easy repair and education to let it be repaired
keep the value high so that in case it does need to move on it can move on as its desired by someone else
have enough choice to be able to find EXACTLY the perfect product that there is no need to don't want it anymore.
final touches
Our idea and solution is best given in an example:
We set up a trade show booth last year and when we designed the booth and products we wanted to display we checked what boards we had available near the show, so we did not need to air freight something especially there. Unfortunately it did not look "good". We were sold out (which was of course super good!) of almost anything. So we checked some of our own boards we had been using. PERFECT! we used a 3 year 8'10 SPEEED (which if you wanted to put a year to it would have been the 2016 model!) and after cleaning it up it looked like new! And because we do not  change our range to the latest fad color or "just because", it was also the 2020 Speeed! 
To us there are so many ways of being green that do not necessarily only mean using biodegradable materials which we of course also love to be part of, but it means  WASTING LESS, USING IT LONGER. If we could calculate the impact of this, I am sure you would get an awesome and amazingly high percentage number and someone will surely put a number on it and an add in a magazine! 
It means so much to us to see our customers stoked with our products. To come back and buy another one and use it also and to tell us how hard it is to find a sunova. We do not want to be in every seven eleven, or McDonalds. We make boards for who wants one… One by one.

And TR3 TEC is following this path and we are proud it fits so great into what  we believe is right as well as being able to do what everyone believes is right… 
See you on the water. 

Martin Jandke | disruption
Bert Burger | innovation
Klaus C. Mueller | stability
sanding again

The Differences

The reasons, that XXX TEC is more expensive than TR3 TEC are the following.
The Wood
The Balsa

In general is more expensive, as well as much harder to use. We puzzle app. 24 pieces of balsa panels together for 1 board. This is awesome, because we get to choose each pieces and areas that need more strength to get a higher density and other less. That saves weight. 
It also is lighter which means we can create a better structure, called sandwich, which allows for some amazing performance.
On the bottom this gives the sunova unique damper effect that makes the board feel so smooth in the water and especially in more bumpy water.
Due to the lighter density of the balsa we must take especially care of the fin area and reinforce it with extra strong  BAMBOO/fiber pieces. The TR3 does not need that. Both Techs use full cnc PVC inserts to prevent water leaks and extra strength.
The Paulownia

is approximately three pieces per board and thus faster to apply. It has other issues of course or it would've been too easy ;-).
It is approximately double the density, so we use half the thickness.
This reduces the sandwich structure affect a bit, because this sandwich depends more on the thickness than on anything else. So realistically the THICKER the structure the stiffer.
The most positive point of this wood is, that the higher density is definitely stronger for impacts like paddle and or harder objects as well as heels and knees.
The Rail
The XXX uses a full carbon parabolic rail to generate the most stiffness with the least amount of weight. But its also probably the most expensive material used in surfboards
The TR3 uses no carbon and the combination of fiber and pulling the wood lower allows it to create a very similar effect.
We keep the SUNOVA unique hand brushed rail paint to make paddle strokes as hard to see and repairs as easy as possible.

The Handle

We love the lift SUP handle and how easy it is to use and carry the board. It is however one of the most if not the  most expensive handle on the market. We feel that the new TR3 tec handle is a great exchange.
The Mast Track

All XXX TEC boards always come with a mini windsurf Mast track built in.
TR3 TEC does not.
The Deck Pad
In xxx we use patches of pads to create a more hardcore feeling and add additional grip
in TR3 we use single pad, with a cool embossed diamond grip
The Fins:
All SUNOVAS always come with fins.
wood is what we do

TR3 in the rack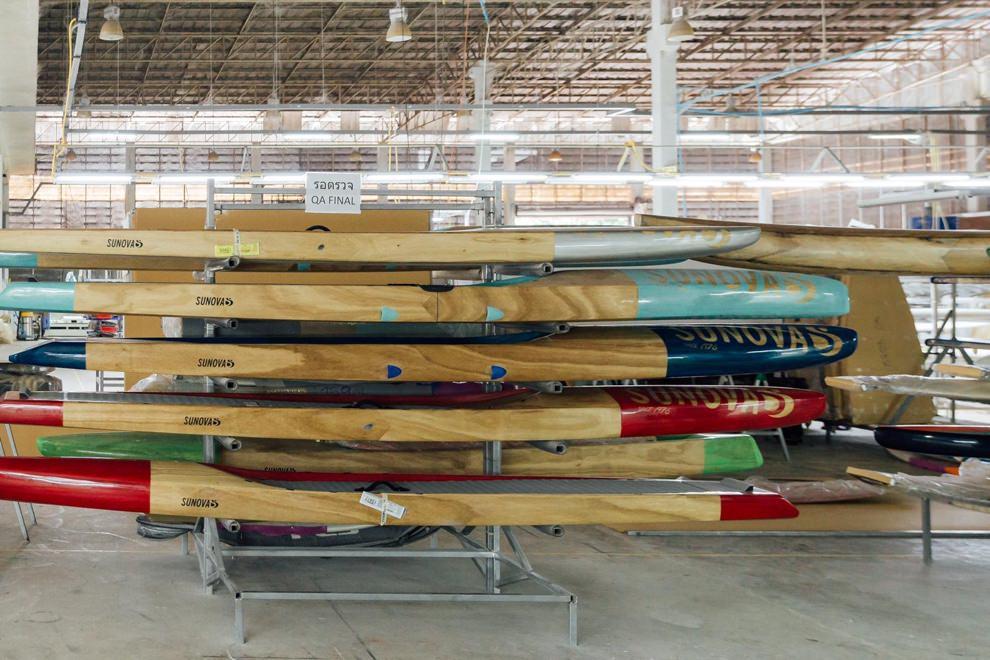 the new TR3 Pro tec in the race boards
All the boards you're used to... reimagined!

Acid
The ACID is the about performance all the way. NO compromises! Any move you do on a standard surfboard do them with this board. The outline fits in more powerful waves, with lots of tail rocker and supported by the hip in the tail.
Speed, power, and all movability you need. Rule the powerful wave with this board.

Flash | a James Casey pro-Model
The FLASH is a co-operative creation between legendary shaper Bert Burger and and young ripper James 'Jimmy' Casey.. Jimmy wanted a high performance machine that would sit between the FLOW and ACID.. Something that surfed tight in the pocket, better than the FLOW, but could still handle fatter sections better than the ACID, while still having amazing surfability in the widest range of conditions..
The FLASH really is the best of both worlds!!

Flow
The FLOW is our most performance shapes for any conditions. Based on one of Bert's and Chapstar's most successful surfboard designs and tweaked for SUPs you will think and it will go there. 
It's the most versatile surf shape we got and if you want power surfing this is the weapon for you.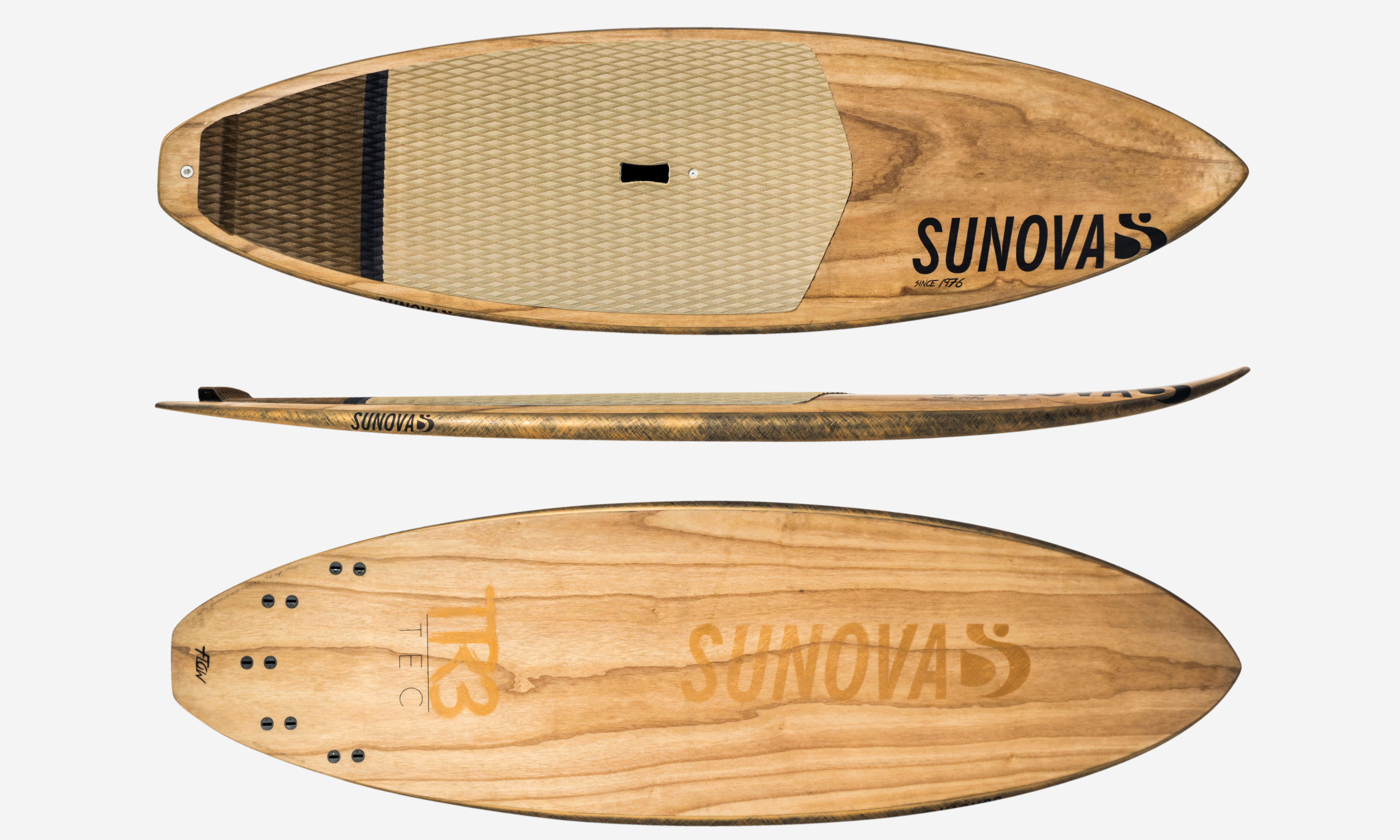 Speeed
The SPEEED is really almost like 2 separate boards. With its super straight outline it's made to fly. It picks up speed incredibly easy. But the tail is radically narrow and basically allows the rider to throw the board around on pure thought! It's amazing how this is even possible.
One of the most versatile shapes in our range and in general...
Creek | a Legend board
The CREEK received its name from our good friend Mr. Rick Weeks aka SUPTHECREEK. Over the last 4 years Rick has become somewhat of our master tester and approver of our SUP surf SUP range. With his intensive knowledge of all other SUPs on the market and his never affected time for constant 10 hours testing days this judgement is very much appreciated to us. 
Over the last years he really understood better than almost anyone including ourselves our range and what each board really does and where it belongs. So it was only a matter of time before Rick asked Bert. 
How would it be if I wanted: The outline of the SKATE, the performance of the FLOW, the rocker of the ACID, and most important the tail of the SPEEED. 
Well... A lot of people asked that same question. And this is the result ...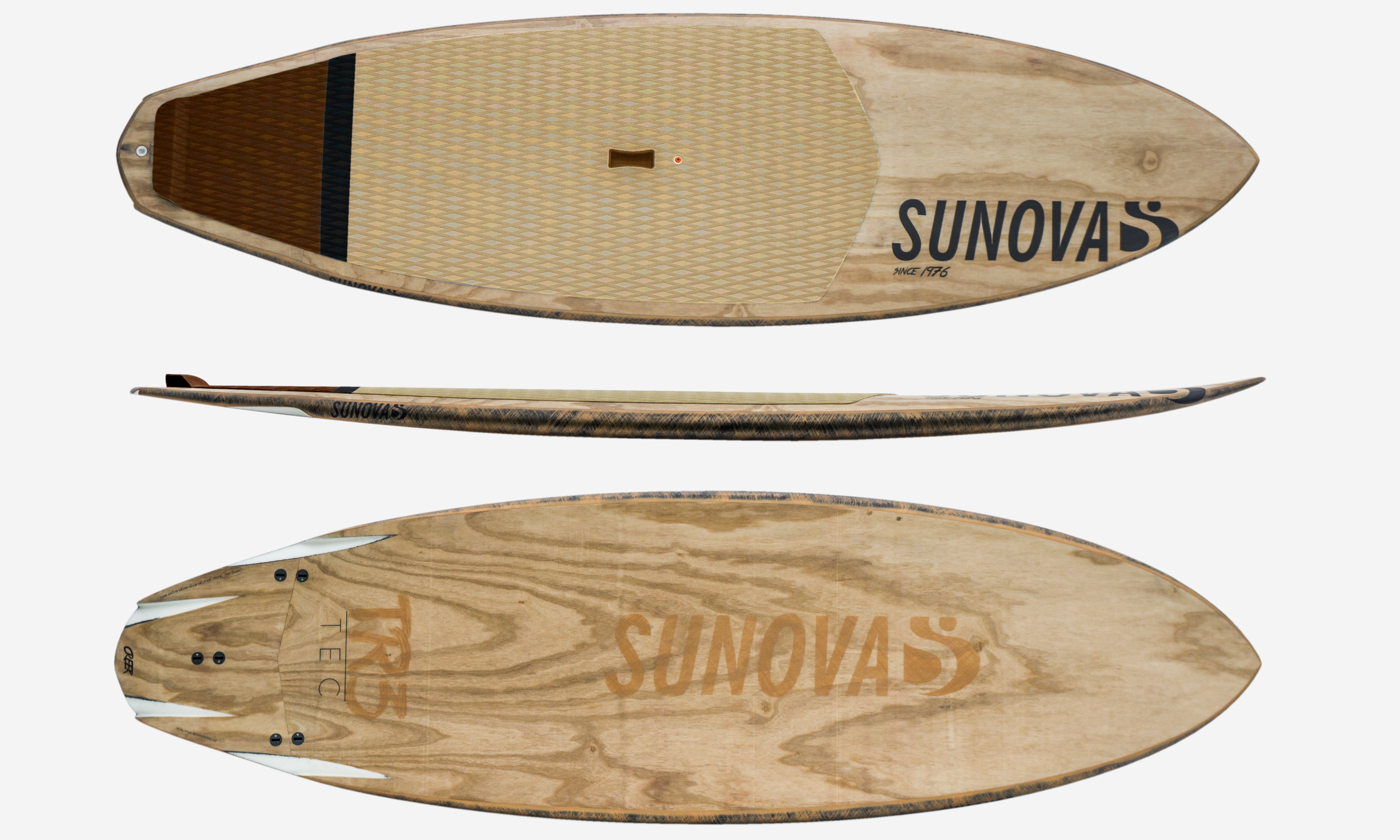 Shroom
The SHROOM is designed to handle mushy and average waves and allows you to go out, get wet and still have fun surfing. It's crazy shape allows you to go as short as possible, while being super stable and comfortable to ride. 
Maximum fun when there normally would be none.
Skate
The SKATE stands for fun all the way. If there are no waves or big ones this board goes and it goes fast and easy. It's super stable and incredibly easy to turn. You will be amazed how it just happens. 
If you want to have fun and you are not sure of the waves, this board is the board. Just a classic fish - style board.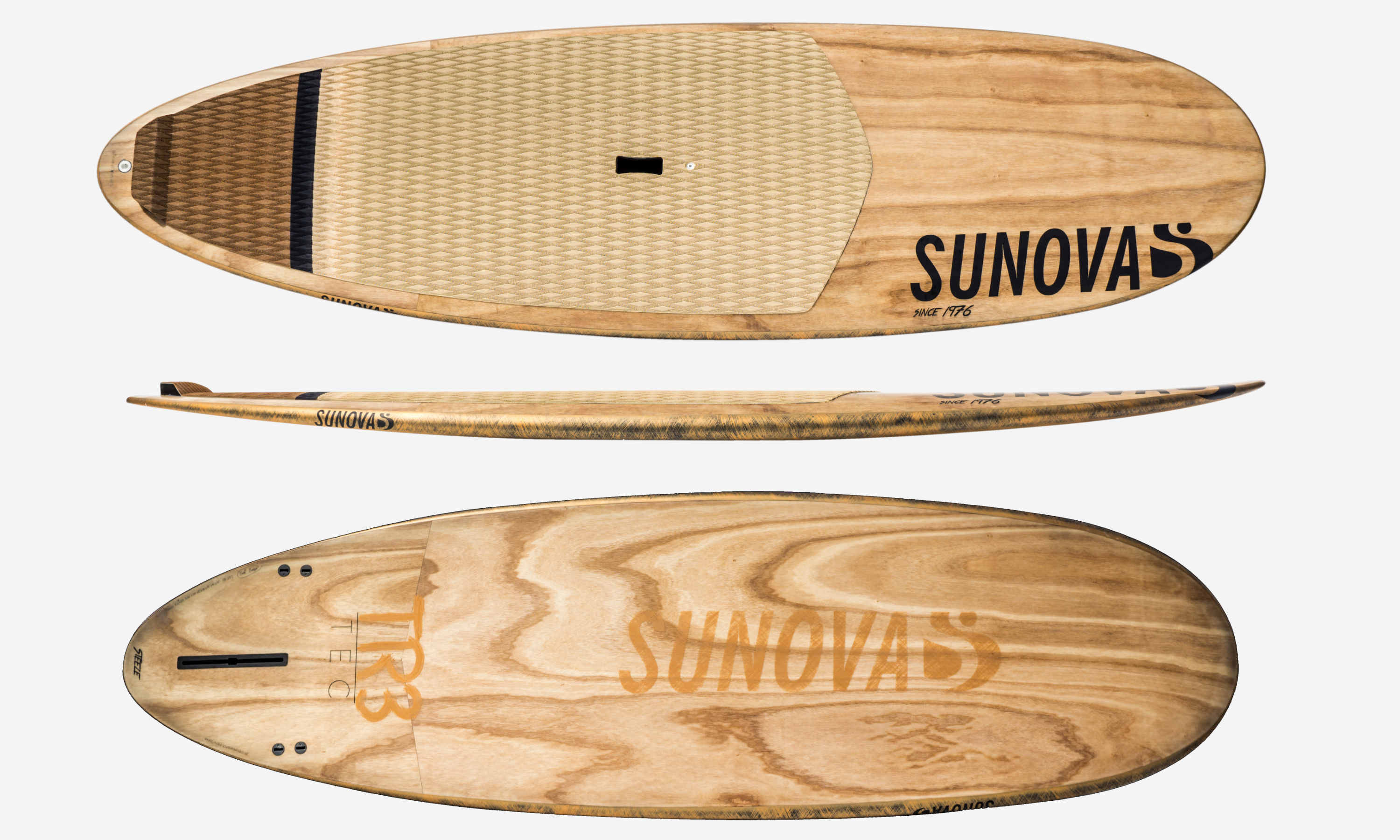 Steeze
The STEEZE is the ultimate all-rounder in performance board. 
A traditional outline that maintains width and volume, increasing stability without sacrificing performance. This is your classic compact performance all-rounder. You go-anywhere, all-round quiver killer.
Combine a full nose-riding nose with a traditional outline for manoeuvrability and stability.
Refined performance rocker that maintains paddling speed but lets loose when required.
Style
The STYLE is designed for the ultimate longboard styling performance without any compromises. Its amazingly refined shaped will allow you to nose ride, walk the board and turn it well. With the straight outline and thin rails it gives you what you need to look stylish. 
In one word: Longboarding...
Search

The SEARCH is a special design, combining several different areas in one. The board has a pretty classic surf shape with a nice round outline, a lot of rocker, nice and thin rails, nose and tail. 
Due to its length it also works really well in flat water as touring board, or as pure fun board due to its excellent stability. Weather you want to take your kids to play, or ride 6ft swell, do 20km downwind rides, or just simply flatwater paddle in a lake, this board is as versatile as it gets. 
Search for the fun. It's built in...
Kruze

THE KRUZE is one of the most all-round boards we have. Touring in flat water or play with your family, while still being able to surf waves. With a flatter rocker than the surf boards, it will be faster and easier to  paddle without surf. The outline and the shape still allows good surfing.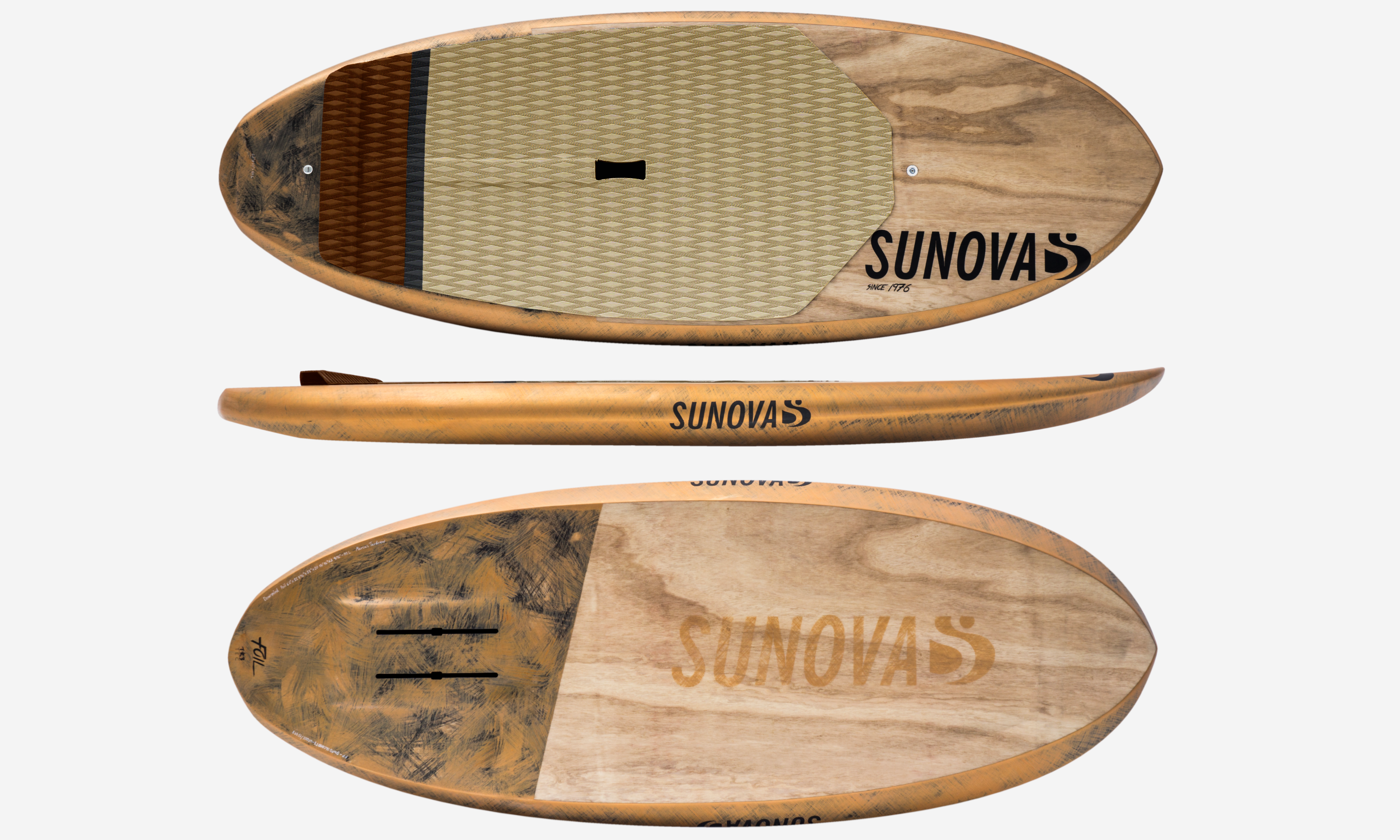 Downwind Foilboard

The DOWNWIND FOILBOARD is and obvious step in the right direction, designed by Marcus Tardrew, so it definitely has a race influence.. Fly downwind like never before.
SUP SURF FOILBOARD
The DOWNWIND FOILBOARD is and obvious step in the right direction, designed by Marcus Tardrew, so it definitely has a race influence.. Fly downwind like never before.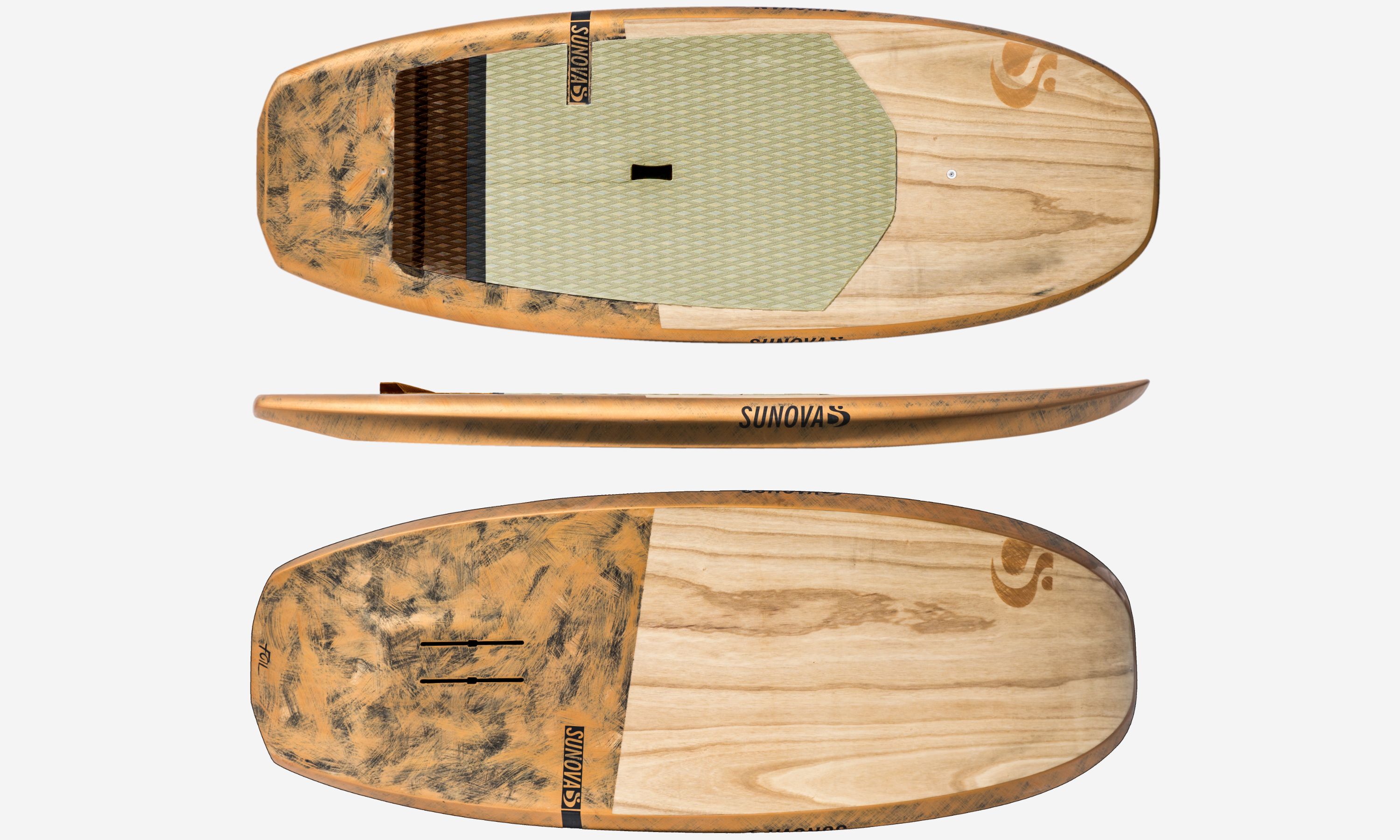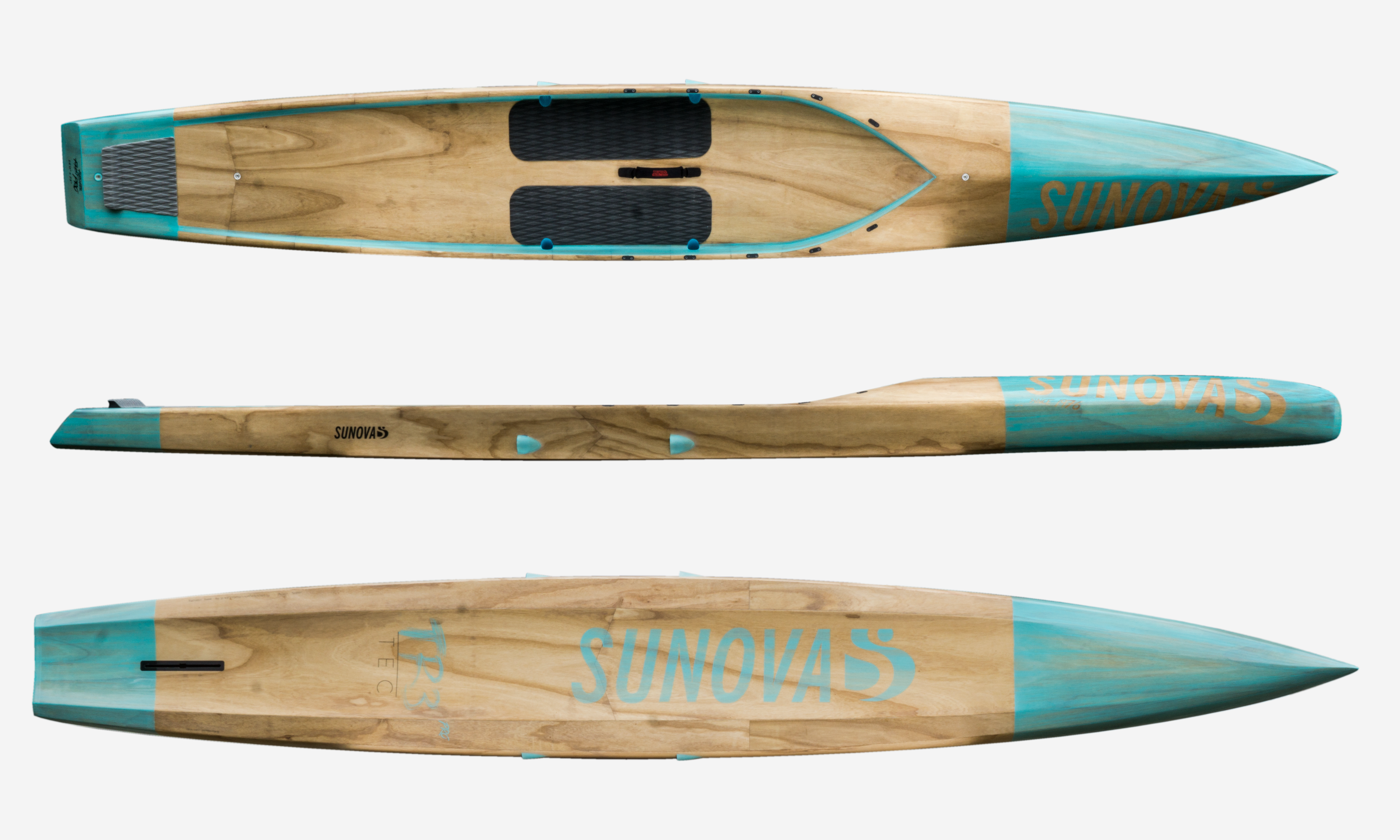 Flatwater Faast Pro

The FLATWATER FAAST PRO is the ultimate proof of what technology can do. Possibly the lightest, definitely one of the strongest and toughest constructions available in the water. Double vacuum, full wrapped balsa sandwich, and an amazingly fast shape, that's as stable as can be. 
If you are looking for an extremely faast flatwater board with maximum glide and stability this is the one for you. You will be able to go less wide than what you thought
Not fast, FAAST!
Allround Faast Pro
The ALLROUND FAAST PRO is what its name says!!! A race board designed for any possible conditions to give you an edge when it's all happening. Rough ocean, downwind, flatwater, races, training, fun, app, eurotour... This board has a flat deck design.
With a rough water focus in design the board works well upwind and crosswind also. When you want one board that does it all, its this FAAST.
Allwater Faast Pro
The ALLWATER FAAST PRO was designed for the Carolina Cup for Kelly Margetts to compete. A race that starts in the ocean but then is a grind in the flat before returning to the ocean and you never know what the ocean will be like on the day. We tested it for months in everything and it failed to disappoint. 
Requirements when designing was that it had to be stable for long distance, easy to ride bumps and control in general ocean conditions but also be competitive in the flat.
Perfect for downwind, rougher conditions, still flatwater.
TORPEDO
The TORPEDO was designed for the customer who like that surfboardy, flatdeck type of downwind board. A board that pure fun and easy to use. 
It will perform best in downwind and just go and catch some waves and surf it. As far as a pure bop/tech style board goes you be better to go for the all rounder mainly due to a wider tail for kick turns.
Still has quite good flatwater speed for a board of this design. If you looking for a fun race board to surf, downwind, flatwater and even tech race if you can handle the thinner tail in kick turns then this is your board.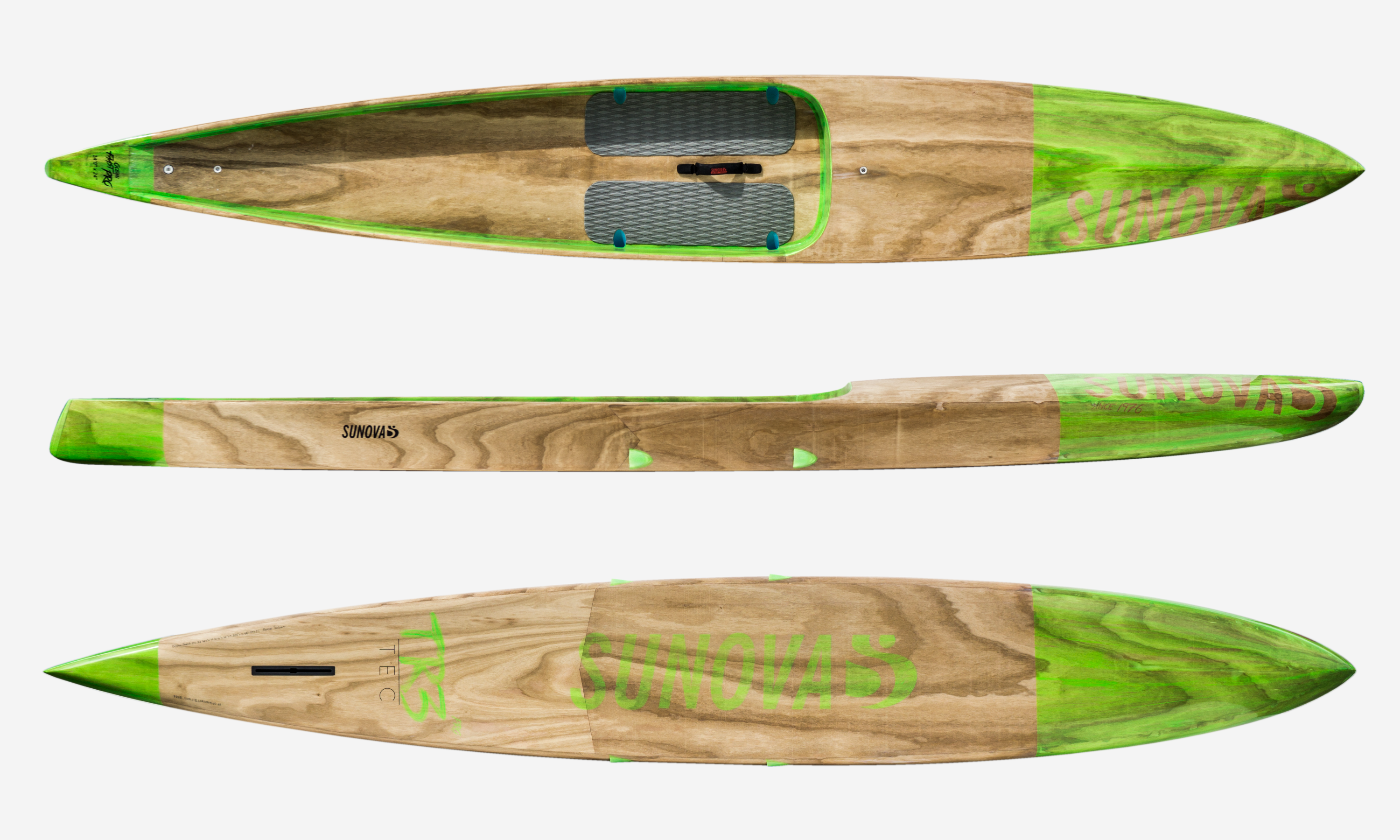 Ocean Faast Pro
The OCEAN FAAST PRO is a race board designed for rough ocean conditions. With a downwind focus in design the board works well upwind and crosswind also. 
Great board for those who are lucky enough to live in an area where the wind blows a lot. WA, MAUI, NEW CALEDONIA etc. Or a board to add to the quiver if you want the perfect board for all conditions.
Unlimited Faast Pro
The UNLIMITED FAAST PRO is Marcus' favourite board to paddle. Originally he designed this board specifically for the M2O. He wanted a board that was going to perform in the best or worst conditions the channel could throw at it on the day. The result was mind blowing. It worked so well in epic downwind runs or just grinding through a flat ocean. 

Since James Casey has had this board in Hawaii he has used it for every unlimited race he has entered.  Already it is collecting some serious trophies to its name: James and Annabel Anderson took 1st Place at the OluKai 2017 on it.  As well as a double win at the Maui to Molokai Challenge 2017 including Marcus' 2nd place.
Finally an unlimited board you can be equally competitive in smoking downwind or a grind.
GALLERY
A small selection of collaborated images